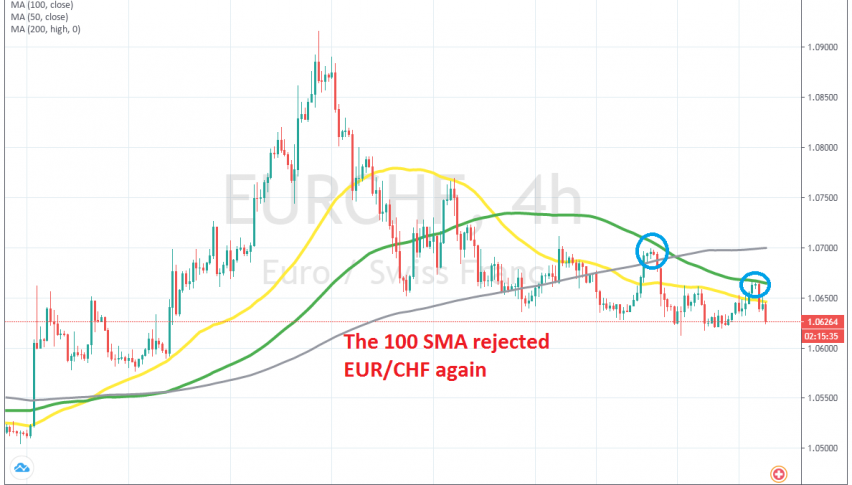 MAs Keep the Downtrend Going in EUR/CHF
EUR/CHF has been bearish for a long time, but during May and the first week of June, we saw a decent pullback, after this pair bounced from 1.05. Tat bounce took the price more than 4 cents higher, but the buyers couldn't find enough strength to push above the big round level at 1.10.
Eventually the price reversed up there and the price as been declining since then. During the second week of June, the decline was quite strong, taking EUR/CHF nearly 3 cents lower, but then it slowed down and it turned more into a normal bearish trend.
We saw an attempt to reverse the decline by the middle of June, but the 50 SMA killed all hopes at a reversal on the H4 chart, turning into resistance and reversing this pair back down. The 100 SMA (green) took up that job in the following weeks. On Monday we saw another pullback up there, but the 100 SMA rejected this pair again and the downtrend resumed. We had a sell signal which we opened on Monday during the pullback, which is going well.
Today the situation has reversed completely as Credit Suisse is showing difficulties, which has hurt risk sentiment
2 weeks ago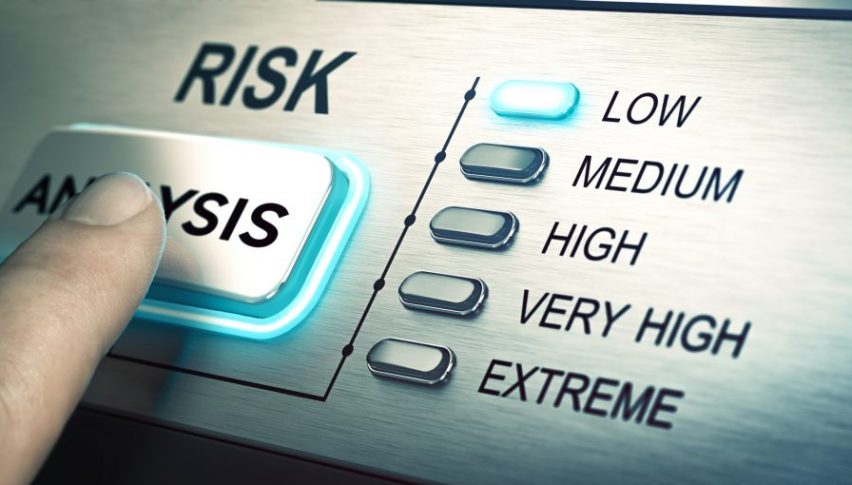 2 weeks ago