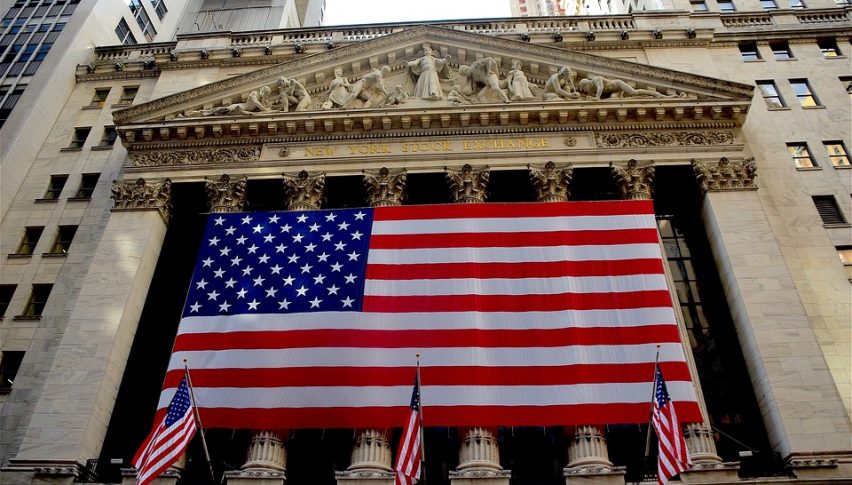 U.S. Stocks Mixed To Close The Week
We're only a few hours ahead of the weekend break and U.S. stocks are trading mixed. And, for once, the NASDAQ is lagging both the DOW and SPX. Going into the late-session, the DJIA (+215), S&P 500 (+15), and NASDAQ (+5) are all in the green. At least for the time being, investors are choosing traditional U.S. equities instead of big tech and growth-oriented companies.
For the past several weeks, forex traders have attempted to price-in an upcoming inflationary cycle for the USD. However, the dreaded inflation monster has yet to slam American markets. Today's economic reports have reinforced this fact:
Event                                                                Actual             Projected       Previous
Producer Price Index (MoM, June)                -0.2%                     0.4%                0.4%
Producer Price Index (YoY, June)                   -0.8%                   -0.2%               -0.8%
Core PPI (MoM, June)                                       -0.3%                      0.1%               -0.1%
Many analysts, including this one, have gone on record calling for inflation to hit the USD sooner rather than later. According to today's PPI numbers, this assertion remains a projection; the FED's two-plus year war against lagging inflation continues to prove appropriate.
Either way, a majority of U.S. stocks are liking the current environment. On the forex, traders are favoring international majors over the Greenback ― for now, the "inflation narrative" isn't played out.
U.S. Large-Cap Stocks Rally, USD/CHF Stalls
As of this writing, the USD/CHF is in position to close the week on a positive note. However, values have fallen beneath the 0.9500 handle and are in bearish territory.
Going into next week's trade, there's one level on my radar for the Swissy:
Support(1): 78% Retracement, 0.9341
Overview: It's been a modest surprise that amid rising COVID-19 cases in the U.S. stocks have put in a strong week. Nonetheless, safe-havens have also drawn bids, as evidenced by the bearish USD/CHF. Barring any hawkish dialogue from the FED, another red candle in the Swissy is likely to set up by next week at this time.