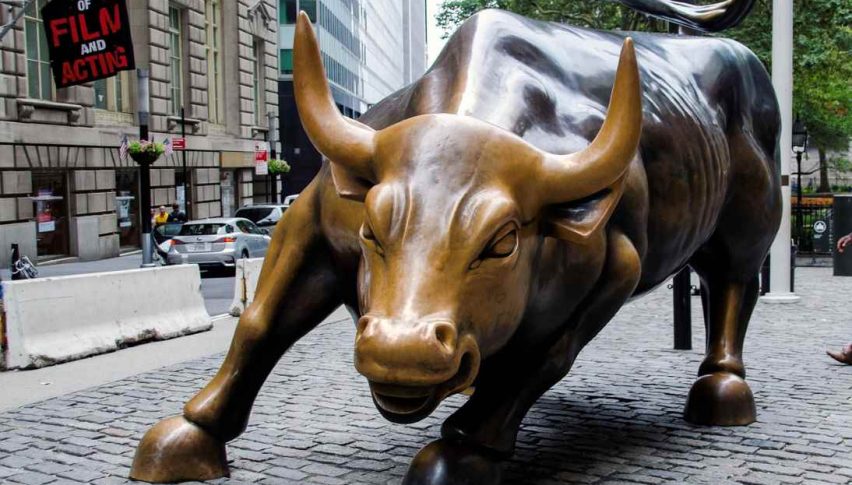 U.S. Stocks Firm Ahead Of This Week's Jobs Numbers
August has started with a bang for pretty much everything but the USD. Stocks are up, safe-havens are flourishing and the greenback is slumping. Accordingly, today's action in the U.S. indices has been positive. At the halfway point of the session, the DJIA DOW (+275), S&P 500 SPX (+17), and NASDAQ (+33) are all in the green. The bullish equities trajectory is a bit counterintuitive as gold is trading firm above $2000.00 for the first time in history.
On the economic news front, the ISM Non-Manufacturing Index (July) was this morning's headliner. The figure came in at 58.1%, well above projections (55.0%) and the previous release (57.1%). This is another extremely positive metric that points to a COVID-19 recovery being well underway. 
At this hour, the Lebanese government is attributing the Beirut explosion to the accidental combustion of 2,750 tonnes of confiscated ammonium nitrate. However, major questions persist, specifically from POTUS Donald Trump: 
"I met with some of our great generals and they just seem to feel that it was an attack. This was not some kind of a manufacturing-explosion-type of event."
Currently, officials from Lebanon and the U.S. are hesitant to back the terrorist-attack narrative. However, the situation remains fluid. 
One thing is for sure ― American stocks continue to churn higher regardless of the news cycle.
Stocks Rally As USD Fades
It's becoming increasingly easy to make the case for inflation and dollar devaluation. The weekly chart for the USD/CHF pretty much sums things up.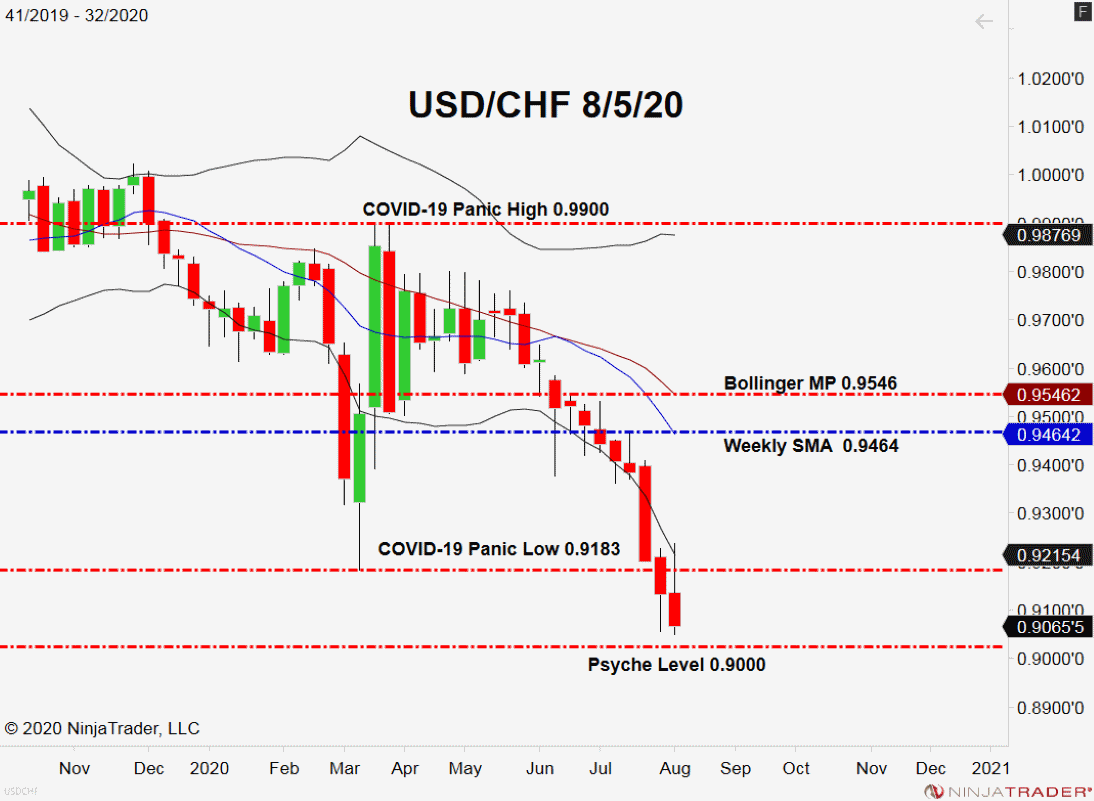 Here are two levels worth watching as we roll toward late-week trade:
Resistance(1): COVID-19 Panic Low, 0.9183

Support(1): Psyche Level, 0.9000
Bottom Line: The 0.9000 Psyche Level may turn out to be a prime location for a long scalp. Until elected, I'll have buy orders in the queue from 0.9011. With an initial stop loss at 0.8994, this trade produces a quick 8-12 pips on a bounce from the big-round-number.