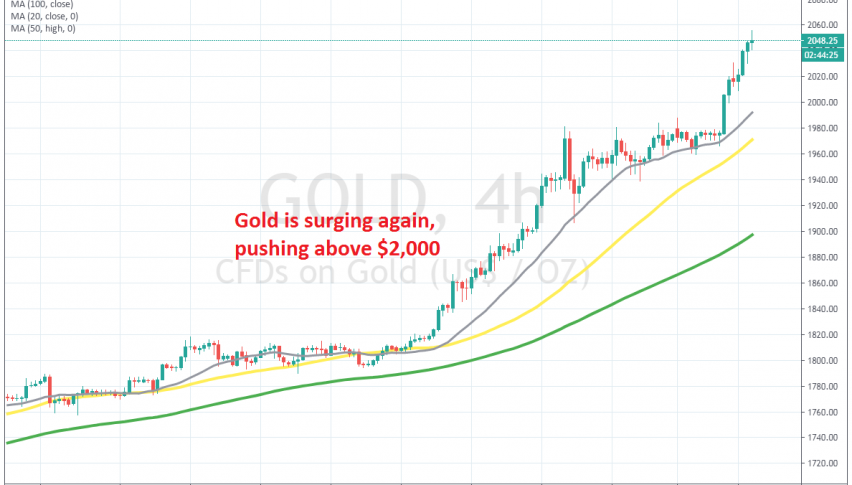 There's Nothing Stopping Gold, As Uncertainty Remains High
GOLD has been bullish for a couple of years now, but this year it has been absolutely surging. Gold has been climbing more than $600 since the dip in March, as markets turned into the USD, but the panic wore off and Gold started to surge higher.
Moving averages were doing a good job in providing support on the daily chart during spring, but they were left behind since early July, as the bullish trend picked up further pace, with Gold surging from around $1,750 to $2,500 during the last several weeks.
But, towards the end of July the 20 SMA (grey) caught up with the price, as Gold went through a minor pullback. This moving average held as support, pushing the lows higher on that chart, until yesterday. Yesterday Gold formed a hammer candlestick above the 20 SMA, which is a bullish signal and it started to surge higher again after that.
Gold has climbed around $90 since the lows yesterday, so buyers remain completely in charge, as we broke above all time highs about two weeks ago. We will wait for a pullback lower, in order to go long again on Gold, probably at the 20 SMA on the H4 chart, once it catches up with the price.