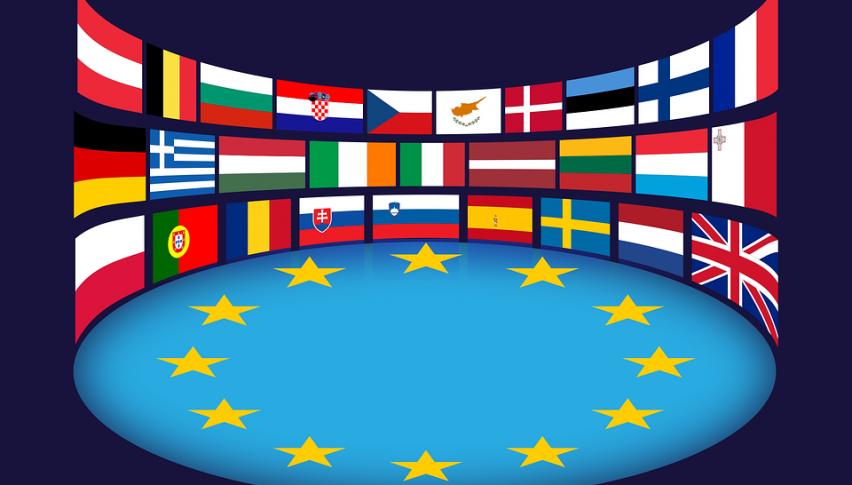 Eurozone GDP Remains Unchanged at -12.1% for Q2
The second reading for the Eurozone GDP has been released. The flash reading showed a big contraction in the Eurozone economy by 12.1%, which was left unchanged in the second reading today. This is bigger than the 32.9% contraction we saw in the US economy, which means an 11% contraction in Q2, since the GDP released from the US is in an annualized format. At least, the trade balance increased in June in Europe.
Latest data released by Eurostat – 14 August 2020
Q2 GDP QoQ second reading -12.1% vs -12.1% expected prelim
Q2 prelim GDP at -12.1%, unchanged
Q2 GDP YoY -15.0% vs -15.0% prelim
Flash Employment Change QoQ -2.8% vs -0.2% in Q1
The preliminary report can be found here. No change to the initial release as this just reaffirms the worst quarterly contraction in the Eurozone economy on record, due to lockdown measures and the fallout from the virus outbreak in general. The focus in the market right now is all about the recovery process, so there isn't anything new to extrapolate from the secondary release here.
Latest data released by Eurostat – 14 August 2020
June trade balance €17.1 billion vs €14.5 billion expected
May €8.0 billion; revised to €8.6 billion
Non-seasonally adjusted trade balance €21.1 billion
May non-seasonally adjusted trade balanve at €9.4 billion
Exports grew by 11.1% m/m while imports grew by 5.7% m/m, resulting in the larger-than-expected trade surplus at the end of Q2. That said, they remain well below pre-virus levels so the focus will be on whether or not the recovery can keep up in the coming months.
We have some important economic events this week, although crude Oil is under spotlight as China's economy should show a rebound
1 month ago