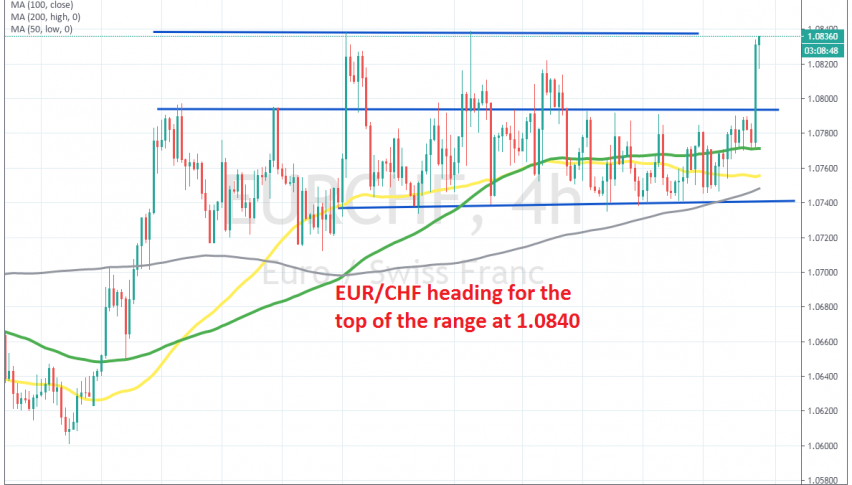 EUR/CHF Broke Out of the Range
EUR/CHF had been in a long term decline since 1.20, but reversed in May at 1.05, as the Euro turned quite bullish against all major currencies, due to the coronavirus recovery fund from the EU. Since then, this pair has been bullish, although the pressure to the upside hasn't been too strong.
This pair climbed above 1.09 during the initial optimism, but then pulled back down. Although, since the middle of July we have seen EUR/CHF trade sideways, inside a range, which in the beginning was around 120 pips wide, while it became narrower, as the volatility declined.
But today, we are seeing a bullish move in this pair, as safe havens retreat lower, while US stock market opened higher, which shows that the sentiment is sort of positive today, which is not good for safe havens. As a result, EUR/CHF has moved higher now. EUR/CHF is right below the resistance level at 1.0840 and we are deciding whether to short this pair below the resistance. But, the move is quite strong, so we will wait for a reversing signal, if we get it.