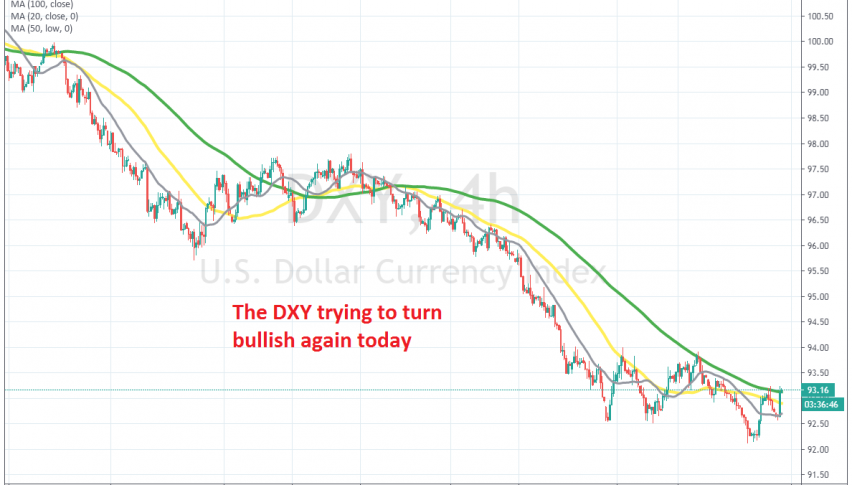 The USD Will Turn Bullish If the DXY Breaks Above the 100 SMA
The USD has been quite bearish since the middle of March, after surging in the first two weeks of that month. The USD index (DXY) took a strong dive during July, which turned the USD even more bearish and has continued this month as well.
During this period, moving averages were providing resistance for the DXY, with smaller MAs such as the 20 SMA (grey) doing so when the decline was stronger, while the larger MAs did that job when the decline slowed. We have seen the DXY try to reverse higher a few times this month, but MAs haven't given up yet.
But, the 100 SMA (green) which is the last one is under attack today, with the price trading around it at the moment. This moving average rejected the price for the second time yesterday, but the 20 SMA turned into support and the DXY jumped off that moving average.
Although, buyers are having trouble at the 100 SMA now, so we will see if they will push above it or give up again. If they fail, then this would be a good chance to go short on the USD, probably buying EUR/USD or selling USD/CAD , since the CAD has been quite strong lately.