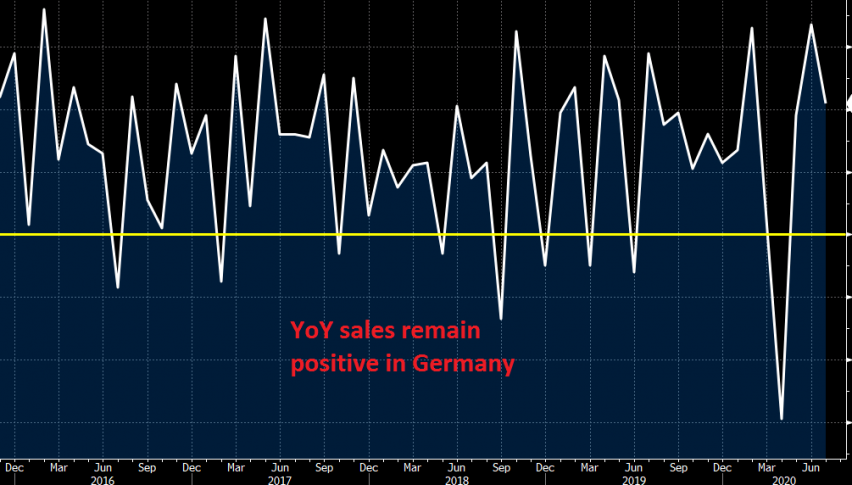 More Signs of Economic Weakness in Europe, As German Retail Sales in August Suggest
The Euro has been quite bullish, on hopes of a full economic recovery soon. The Eurozone economy was bouncing up nicely in May and June after the reopening, but the economy has been showing signs of weakness in July and August, as the initial optimism wears off.
We have seen some weak economic figures from Europe recently, while today's retail sales report from Germany points further to that direction. So, the situation is building up for a bearish reversal for EUR/USD , although it will take a bit longer until the big reversal comes, because right now the US is in the middle of some very strange times, which will keep the uncertainty going for the USD.
Latest data released by Destatis – 2 September 2020
July retail sales MoM -0.9% vs +0.5% expected
Prior sales were -1.6%; revised lower to -1.9%
Retail sales YoY +4.2% vs +4.1% expected
Prior Sales YoY were +5.9%; revised to +6.7%
Retail sales activity slumped once again in July but relative to a year ago, consumption is still faring better amid the strong rebound in May – likely due to pent up demand. But as that starts to peter out over the next few months potentially, that may unmask some underlying weakness in domestic demand conditions – which may call into question the strength of the economic recovery in Germany.