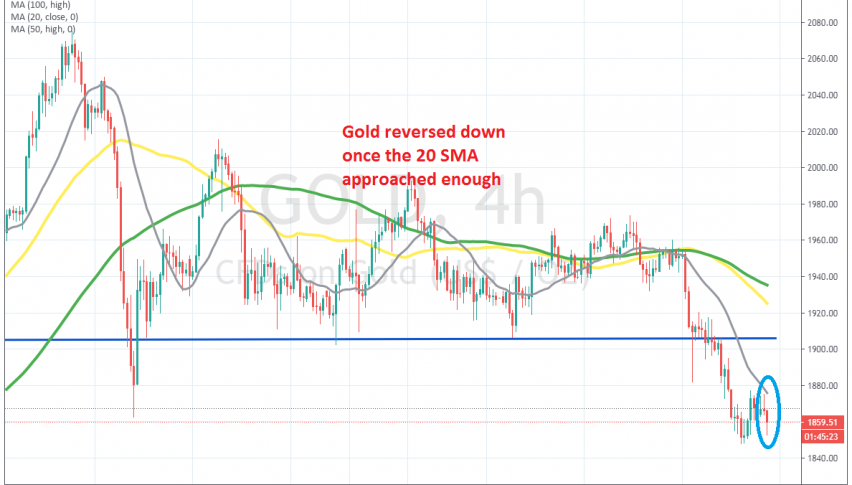 Gold Also Turning Bearish, Showing That Traders Are Turning to the USD Now
GOLD has been bullish in the last two years, as the trade war between US and China hurt the  sentiment in financial markets, turning the attention to safe havens. This year was even better for Gold due to the coronavirus situation, but it seems like the trend might be shifting, or at least a decent pullback is underway.
Gold broke above the $2,000 level in the first week of August, but reversed down in the following days, making a brutal pullback, with the price declining more than $200. That was a strong sign that sellers weren't going to wait too long above $2,000.
The highs kept getting lower and this week the bearish move finally came. Gold broke below the previous low in August yesterday, opening the door for further declines. Overnight, we saw a pullback, but the 20 SMA turned into resistance on the H4 chart. So, the pressure has shifted to the downside now and we will try to sell pullbacks higher, after missing that chance earlier today, which offered more than 200 pips.