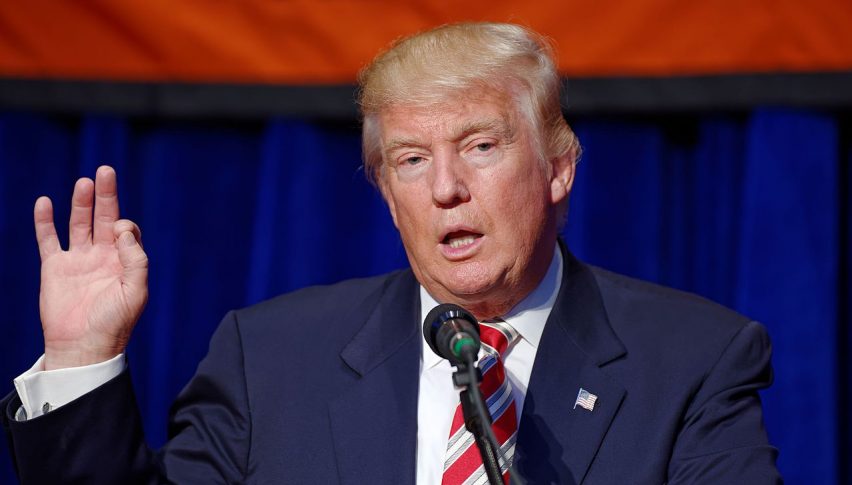 Forex Signals Brief for Oct 5: Trump in Focus
US Market Wrap
The week ended on a strange note, with the all-important non-farm payrolls data being overshadowed by US President Trumps COVID diagnosis.
For the most part, US markets fell away on the news but ended up only down by around 1% after a bit of a rebound.
Meanwhile, the jobs report missed expectations quite badly, albeit the result did see more than half a million new jobs created last month.
That said, markets are looking at a few different threads surrounding the Trump COVID saga. On the surface, most of the focus is more on how this will impact his election campaign, with only a few weeks to go until the polls. 
Markets believe that a Trump victory is good for markets as Biden will likely hike taxes as we have come to expect from a Democratic victory. So every day Trump is down, the odds of a Biden victory increase. On the flip side, if Trump pulls through (highly likely) he might come out the other side with an air of confidence and new found support.
The Data Agenda
Looking to the week ahead and the real theme appears to be Fed speakers. Fed Chairman Jerome Powell will speak on Tuesday to the National Association of Business Economists and it's understood he will keep pushing for further stimulus. A scenario that looks highly unlikely.
While there are half a dozen speakers that will be taking the stage along with the release of the FOMC minutes from the last meeting.
While we will see some data points, the key this week will be all about politics and central banks in a theme that we are growing increasingly familiar with.
Forex Signal Update
The FX Leaders Team hit 6 winners from 14 trades in a chappy week of trade.
Make sure you follow our live signals as we could see some action this week ahead plenty of political undertones.
DAX – Pending Signal 
The DAX is holding up nicely above key support and while that holds we are looking to the long side.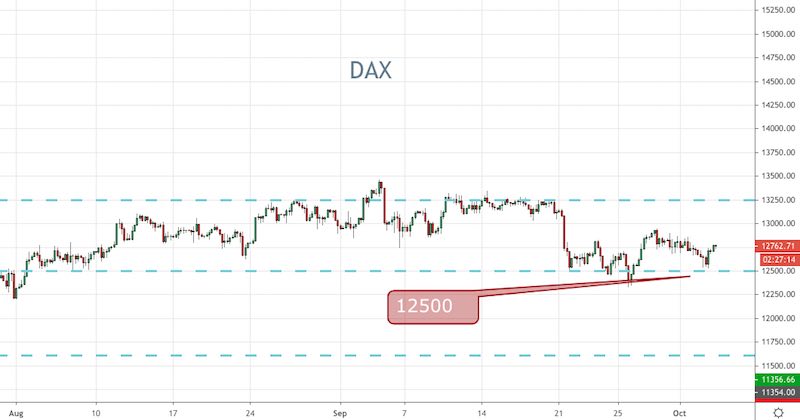 EUR/USD – Pending Signal 
The EUR/USD is holding up above the 1.1700 level for the time being, however, a fall under that point might be the trigger for a short signal.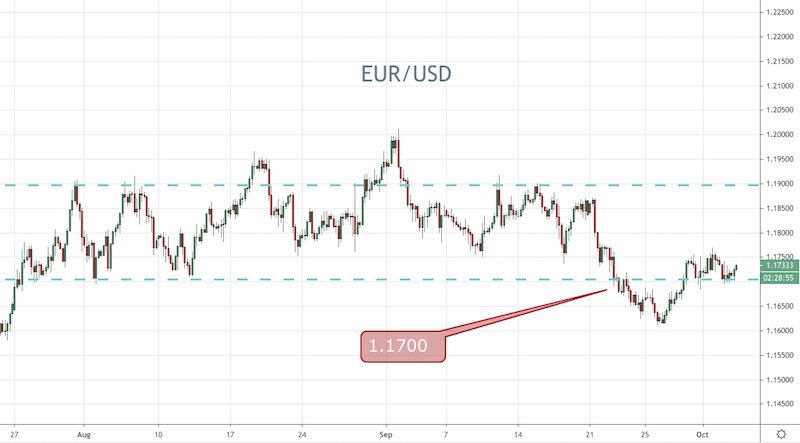 Cryptocurrency Update
BTC has been range-bound for quite a while now and has not really gotten close to testing the $11,000 level.
That said, we are seeing a series of higher lows which is bullish so the buyers could be slowly building up.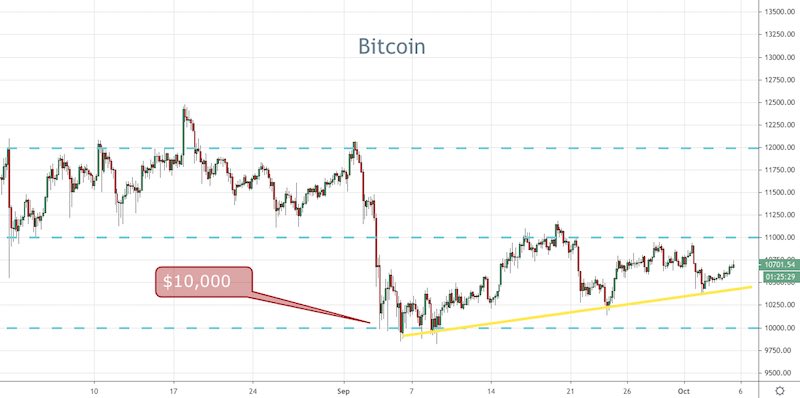 The US banking sector is having more troubles than European banks, which should keep the FED dovish, and risk assets bullish
5 hours ago