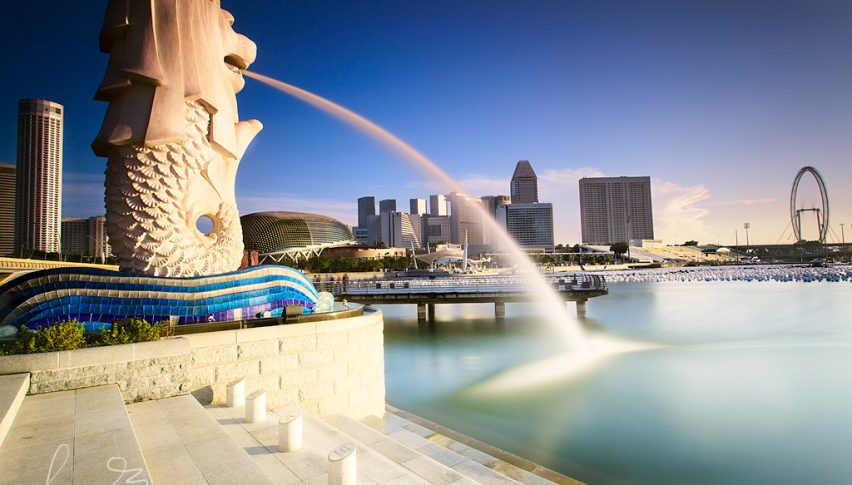 Singapore's Economic Contraction Eases in Q3 2020
Posted Wednesday, October 14, 2020 by
Arslan Butt
• 1 min read
The contraction in Singapore's economy eased in the third quarter of the year after restrictions were eased but recovery is still challenging. According to preliminary data released by the trade ministry, Singapore's GDP for Q3 2020 improved to -7% YoY from -13.3% in the previous quarter.
On a quarterly basis, the economy posted a growth of 7.9% – a strong rebound after the 13.2% contraction seen in Q2 2020 on account of the coronavirus pandemic and the ensuing lockdowns. The Improvement in the GDP was driven by the manufacturing sector, which managed to grow by 2% in Q3 after shrinking in Q2.
Other key sectors like services and construction remain in contraction, although the pace of contraction has eased since the previous quarter. The tourism sector still remains in trouble as international travel restrictions continue, and this industry is a major contributor to the city state's GDP.
Singapore's trade reliant economy is one of the first to be impacted by global turmoil and is often considered to reflect the health of global trade. On the upside, however, its economy is also one of the first to recover as conditions begin to improve.
We have some important economic events this week, although crude Oil is under spotlight as China's economy should show a rebound
3 weeks ago