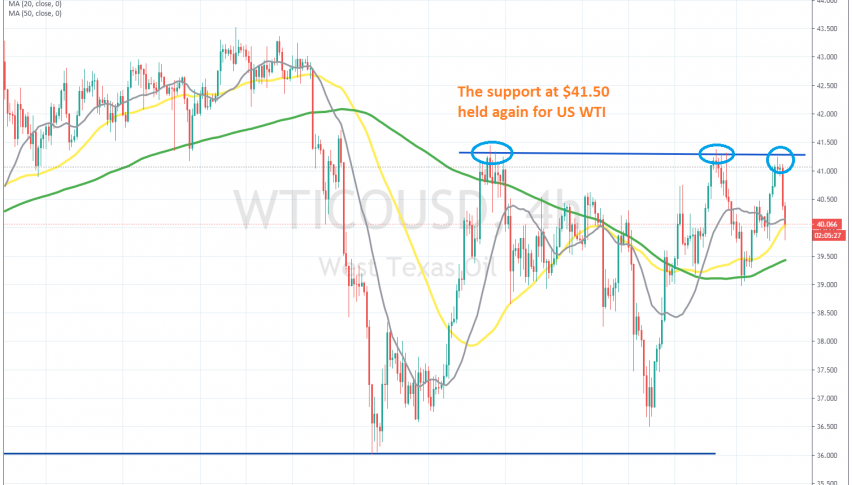 Crude Oil Reverses at the Resistance Below $ 41.50 Once Again
Crude Oil surged from April until the last week of August, following the crash lower from January until mid April. Buyers were in total control, as the USD was declining, and moving averages were providing decent support on all time-frames, pushing the price up to $ 43.50.
But the climb in US WTI Crude ended in late August, and we saw a dive lower to $ 36 during the first half of September. The price returned back up, as the weakness of the USD continued, based on uncertainty surrounding the US presidential elections. But the area below $41.50 turned into resistance, reversing the price lower.
That was a sign that the bullish trend was over, since the highs were getting lower, compared to $ 43.50 in August. We have seen crude Oil return to this area again, but the resistance zone keeps holding, and yesterday we saw the latest rejection. We missed the chance to sell oil last night, but we will try to do so if the price returns to this area again. For now, the price is heading lower, and the first test will be the 100 SMA (green) on the H4 chart.