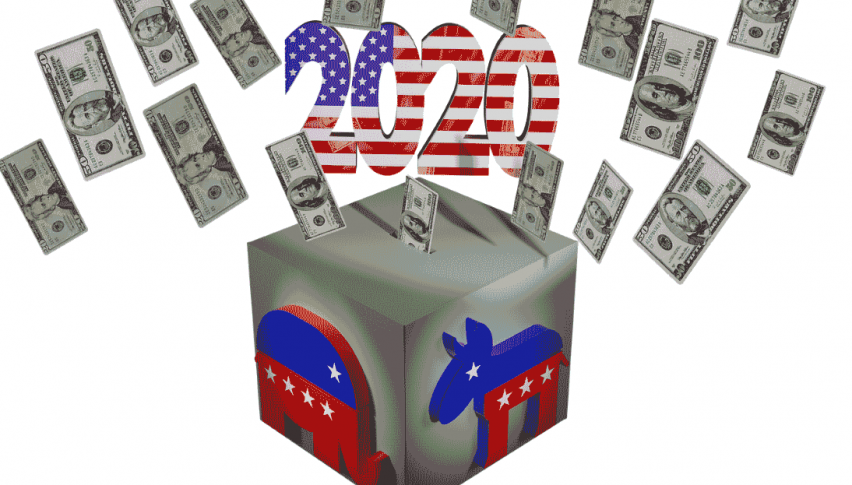 U.S. Markets Boom During Election Day Trade
Finally, Election Day 2020 is upon us. Voters are casting ballots in record numbers this year, fueled by the hot contest between incumbent POTUS Donald Trump and challenger Joe Biden. Right now, we don't know much about the potential outcome. However, the uncertainty isn't stopping bidders from snatching up U.S. stocks. At the midway point of the U.S. session, the DJIA DOW (+525), S&P 500 SPX (+62), and NASDAQ (+225) are deep into the green. 
As Election Night approaches, battleground polling data has become extremely tight. Here's a look at the latest Real Clear Politics (RCP) average numbers:
State                                       Margin
Florida                                     Biden +0.9
Pennsylvania                          Biden +1.2
North Carolina                       Trump +0.2
Michigan                                 Biden +4.2
Wisconsin                               Biden +6.7
Arizona                                   Biden +0.9
In 2016, the RCP battleground polls missed by an average of 2.8% in favor of Democratic candidate Hillary Clinton. If this trend repeats itself, Donald Trump will win Florida, Pennsylvania, North Carolina, and Arizona. Barring any unforeseen upsets in firm or leaning Republican states, battleground wins will be enough to secure a second term for Trump.
Of course, polls aren't 100%. The leading offshore oddsmakers continue to have Joe Biden a firm favorite (-215) and Trump a decided underdog (+190). So, at this point, the outcome of Election 2020 is very much in question.
U.S. Stocks Trend Higher On Election Day
This morning's action on the U.S. stock markets has been surprising. For most elections, traders go risk-off as uncertainty is the theme of the day. Now, it looks like the markets are pricing in a swift conclusion to the 2020 electoral cycle.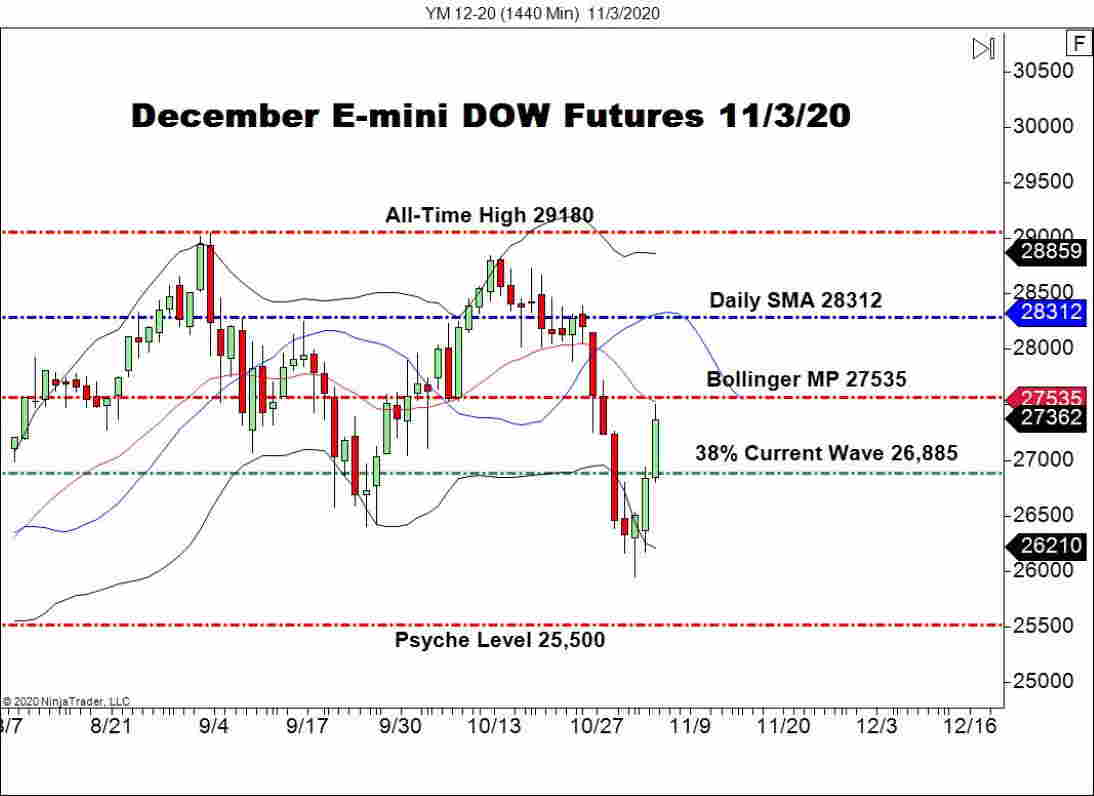 Overview: At press time, sentiment toward risk assets is positive. While it's anyone's guess as to whether or not this is a precursor to a Trump or Biden victory, it suggests that traders expect the election to go smoothly. Ultimately, we'll see if the big money on Wall Street is correct.