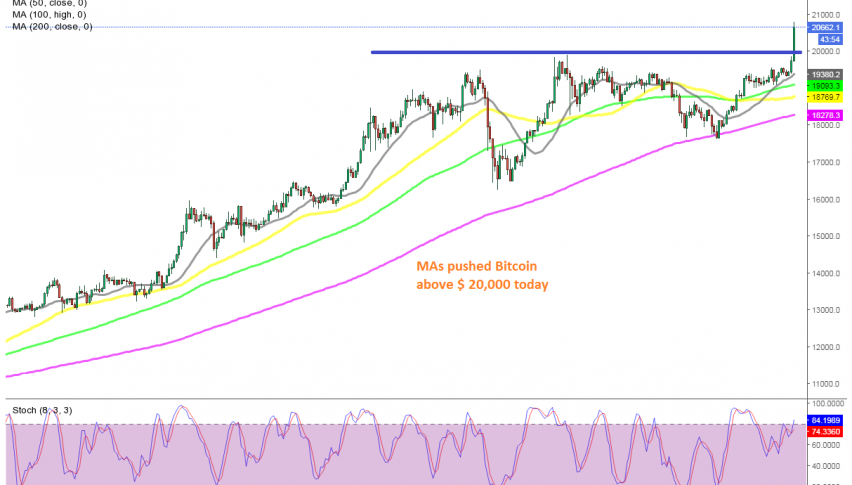 Bitcoin Makes the Big Break Above $ 20,000
Posted Wednesday, December 16, 2020 by
Skerdian Meta
• 1 min read
Cryptocurrencies have been surging this year and the surge is only picking up pace further. The crypto market has turned into a safe heaven in these troubled times, which is attracting traders from all across the financial markets, who are trying to find some safety.
No currency is safe at the moment, with the new restrictions which are hurting the global economy again. Safe haven commodities like GOLD and SILVER have also turned bearish since August, so there's not many assets where traders can buy with certainty.
Digital currencies have benefited from all this and have been making some major gains. BITCOIN tried the 2017 high at $ 20,000 at the end of November and returned to it this month again after a pullback lower. That was a big round level and the all time high for Bitcoin, so buyers were having some doubts at that area.
But, the price was sticking close to it for too long without pulling back down this week, which was a sign that the big resistance level would be broken soon. The break came today and Bitcoin surged pretty close to $ 21,000 after $ 20,000 was gone. So, the area around $ 20,000 should turn into support now. We will see if there will be a reversal down. If it happens and the previous support turns into support, then we might go long on Bitcoin from that zone.