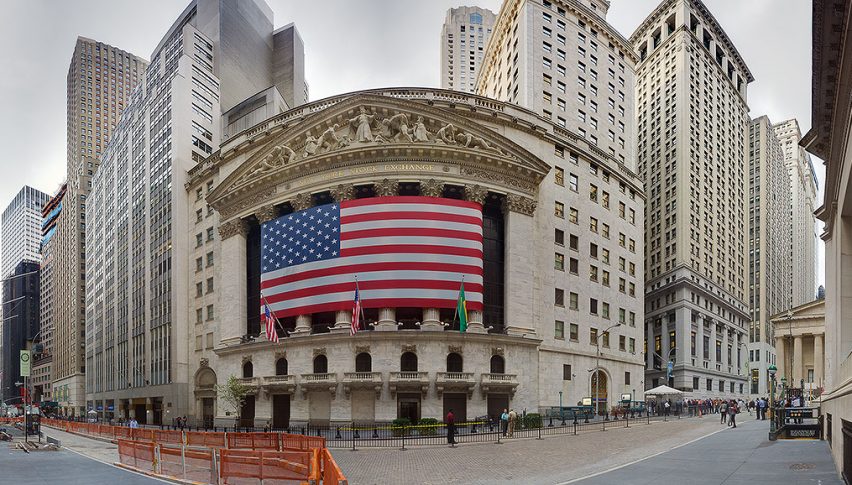 U.S. Markets Sluggish To Open The Week
The U.S. equities markets are off and running to the bear, with the leading indices trading to the red. At the midpoint of the U.S. session, the DJIA DOW (-165), S&P 500 SPX (-45), and NASDAQ (-160) are struggling to find solid ground. Sentiment is negative amid Congressional passage of a second COVID-19 stimulus bill. 
Over the weekend, Congress passed a $900 billion COVID-19 relief bill. The legislation falls well short of aggregate needs but is described as being a "first step" in forthcoming moves intended to mitigate economic fallout from COVID-19. Below are the key provisions provided by the bill:
$600 direct payments to U.S. citizens

$300 per week in extra unemployment aid

$284 billion of forgivable payroll loans to small businesses

$20 billion in Economic Injury Disaster Loans
In all honesty, this relief bill is a stop-gap measure. Be on the lookout for a series of enormous packages to be passed in early-2021 to "stimulate" the U.S. economy. One thing is for sure ― stimulus and FED QE are placing major pressure on the USD. 
Thus far, the U.S. stock markets aren't too keen on the stimulus package. Let's take a look at March E-mini DOW futures and see how the action is progressing.
U.S. Markets Lag On Stimulus News
It's been a rough open to the week for U.S. stocks. However, there are some bids hitting the markets and losses are being pared.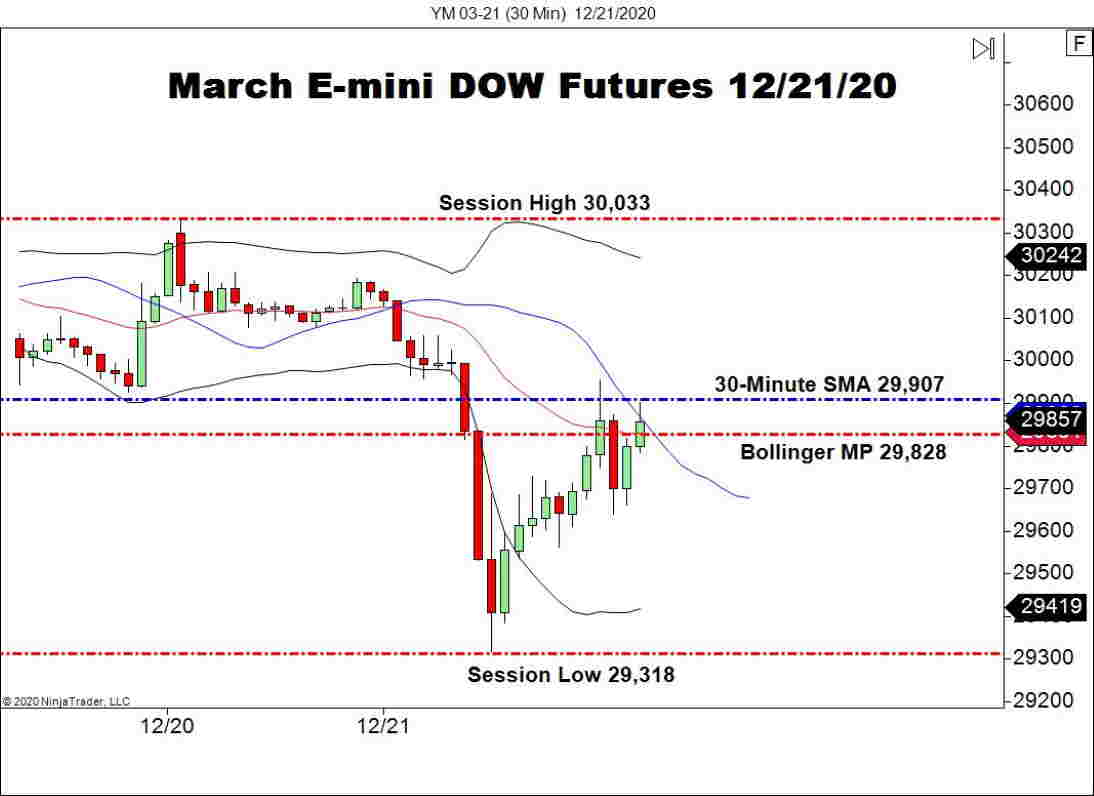 Overview: The 30-minute chart above for the E-mini DOW gives us a good look at today's whipsaw action. For the time being, it looks like stock traders aren't overly excited about COVID-19 stimulus package number two.
If you're holding open positions in the market this week, remember that Friday marks the observance of Christmas. Volumes are likely to begin drying up on Thursday; be on the watch for choppy markets as the week unfolds.