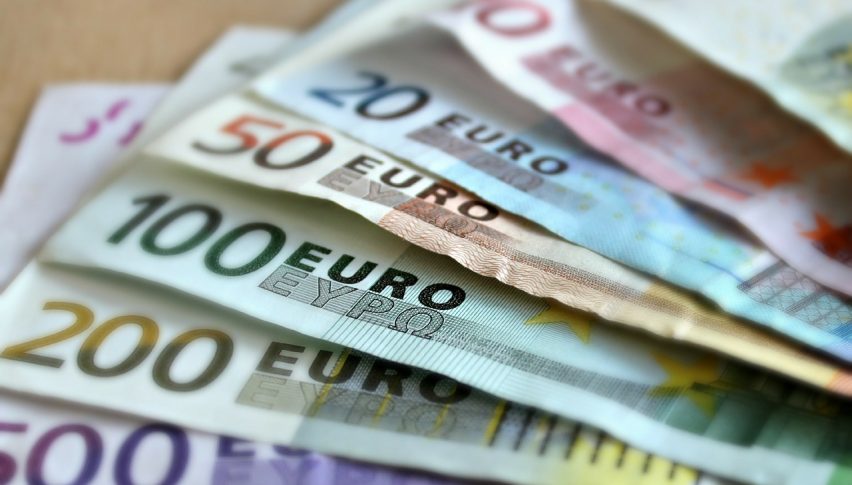 38% Retracement In View For The EUR/USD
Posted Wednesday, December 23, 2020 by
Shain Vernier
• 2 min read
Brexit is back in the news today, with the broad strokes of a potential U.K./E.U. divorce deal being released. However, the EUR/USD remains in a bearish position this week. Rates are now below 1.2200 and holding firm. Make no mistake, the announcement of a formal Brexit deal appears imminent. If you're trading the euro or pound Sterling, it will be a good idea to keep one eye on a breaking news feed.
Minutes ago, Reuters released a somewhat ambiguous report from the U.K./E.U. negotiations. Included were quotes from "unnamed sources" that things were proceeding heavily in favor of E.U. leadership:
"The British have made huge concessions in the negotiations in the past 48 hours."

"On fishing in particular, the latest British position was far from the 3-year access to British waters and 80% reduction in quotas offered a week ago."
Because the report is from Reuters, most people take it as being largely truthful. And, it may very well be. However, quotes that come from "unnamed sources" are highly suspect. If you're scanning for reliable trading news, it will be best to wait for official statements from E.U. or U.K. negotiators. As of this writing, reports are circulating from Bloomberg that a deal-in-principle has been reached.
In the meantime, the EUR/USD is within striking distance of a key Fibonacci level. Let's dig into the weekly technicals and see if there is a solid trading opportunity to be had.
EUR/USD Holds In Bearish Territory
The weekly bullish trend is intact for the EUR/USD. However, if we see a post-divorce deal pullback, a buying opportunity may set up for later this week.
Bottom Line: Should a test of the 38% Current Wave Retracement (1.2092) come to pass, a buying opportunity for the EUR/USD will likely come into play. As long as the Spike High (1.2272) is the periodic top of this market, I'll have buy orders in the queue from 1.2109. With an initial stop loss at 1.2048, this trade produces 50 pips on a slightly sub-1:1 risk vs reward ratio.