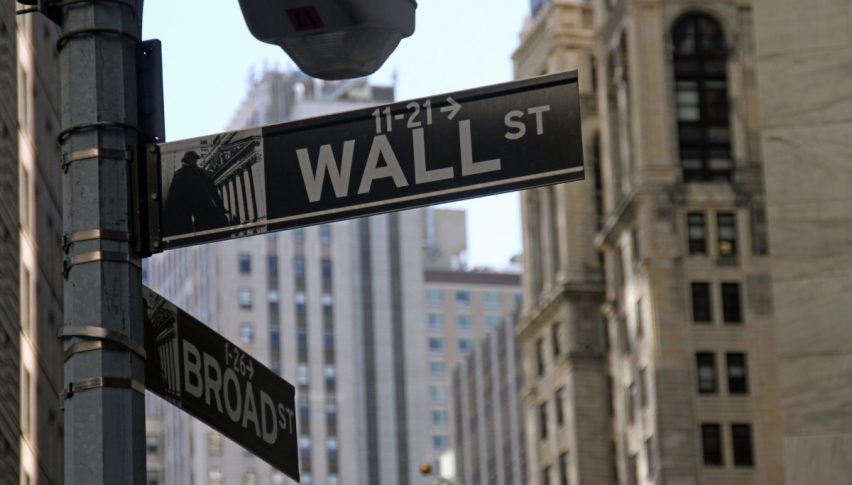 U.S. Stocks Flat, Trump Due To Speak Later Today
Like the day's moderate forex action, it has been a ho-hum session on Wall Street. With only a few hours left until the closing bell, the DJIA DOW (+64), S&P 500 SPX (+2), and NASDAQ (+27) are holding on to modest gains. With no major market movers released today, all eyes are on this afternoon's speech from President Trump.
At press time, there are several events progressing on the political front. Congress is considering a motion to enact the 25th Amendment, essentially ending Trump's tenure as POTUS. Also, Democratic leadership continues to pursue an 11th-hour impeachment, which is viewed by many as a longshot. However, the pressure on Trump to step down is palpable. While not likely, there is scuttlebutt saying that this afternoon's 3 PM EST speech may be Trump's resignation.
Perhaps the biggest story of the early year has been social media's ban of Trump. Since enacted last Friday, several big tech stocks haven't fared well:
Twitter is off more than 8%

Facebook has fallen more than 5%
The fallout facing Twitter and Facebook has been significant, but not necessarily a long-term phenomenon. Given the ongoing presence of the COVID-19 pandemic, people are relying more than ever on social media. If vaccines are deemed ineffectual and lockdowns extend deep into 2021, Trump-induced losses are highly likely to be temporary.
S&P 500 Quiet Ahead Of Trump Address
Below is a look at the weekly chart for March E-mini S&P 500 futures. Prices remain very near all-time highs, extending the post-March 2020 uptrend.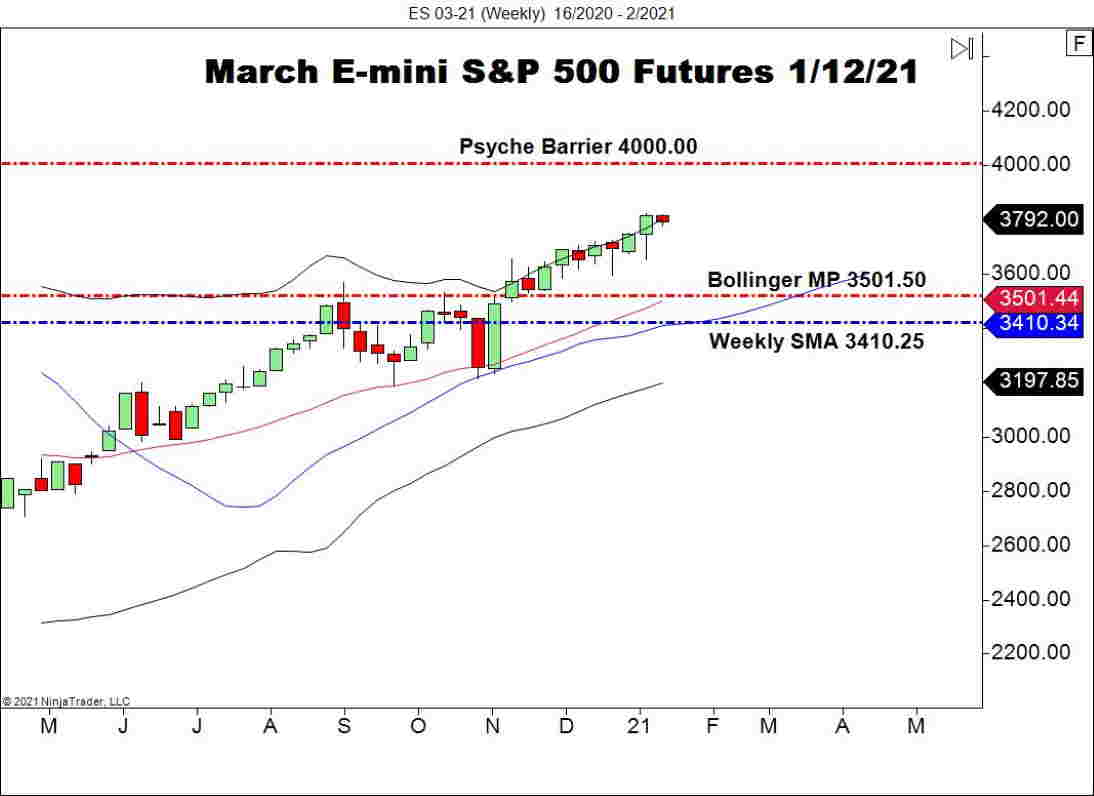 The levels below could play huge in the coming weeks:
Resistance(1): Psyche Barrier, 4000.00

Support(1): Bollinger MP, 3501.50
Bottom Line: With last Wednesday's Capitol breach still fresh in everyone's minds, Trump will speak publicly for the first time later today. The address is to come from the Alamo, Texas at 3 PM EST. Thus far, the address's content has yet to be divulged.
If you're holding active positions this afternoon, be aware that sudden volatilities are possible and keep your risk in check. In the event that Trump makes a surprise statement, literally anything can happen on the stock and forex markets.