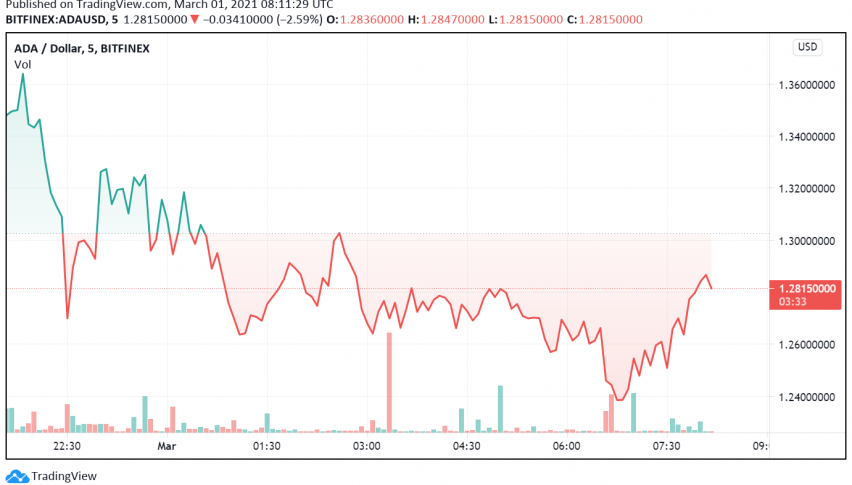 Cardano Set For Price Correction After Touching Record High?
Posted Monday, March 1, 2021 by
Arslan Butt
• 1 min read
Amid high levels of volatility that sent various cryptocurrencies crashing after touching record highs, Bitcoin and Ethereum included, one digital currency that is still on a bullish run is Cardano. At the time of writing, ADA/USDT is trading around 1.28.
Cardano touched a record high of 1.48 over the weekend before easing lower, but remains among the top assets being traded worldwide. According to latest figures by CoinMarketCap, Cardano currently ranks number three among cryptocurrency coins, next only to BTC and ETH, with a market cap of over $40 billion.
However, the bullish performance could be tested this week as it could be time for a correction in the coming sessions. As we have seen with various assets, especially in the crypto world lately, price generally tends to slide lower momentarily after touching record highs.
In addition, technical analysis of ADA's price chart indicates significant trading volume at the 0.90-0.95 level in recent weeks, suggesting a possible reversal in the trend. Fundamentals offer a neutral outlook on the coin for now, but its price pattern suggests a high likelihood of bearishness coming up, possibly as soon as within this week.