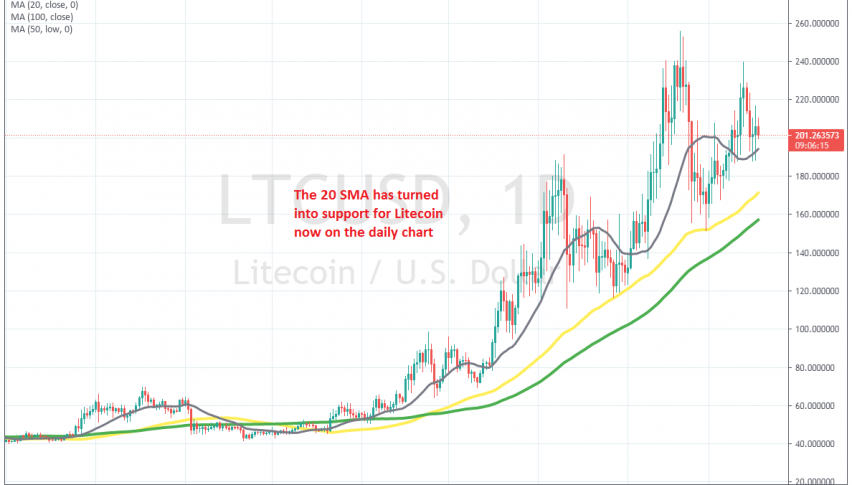 Moving Averages Keeping Litecoin Well Supported
Litecoin started to turn bullish in Nopvember last year, as did most cryptocurrencies and in December it surged higher to $ 190. We saw a retreat in January, following the crypto market down into a correction, but that pullback ended at the 50 SMA (yellow) on the daily chart.
Buyers returned and the price bounced off the 50 SMA, making new highs at $ 255 in February. Although, a deeper pullback followed in the last week of last month, as Litecoin retreated down to around $ 150, losing more than a third of its value.
We decided to go long at the 20 SMA (gray) as LITECOIN was declining, but the retreat continued lower to the 50 SMA. The price bounced eventually as we mentioned, and increased to $ 240, which we covered in our Litecoin forecast for 2021. Now the 20 SMA is acting as support on this chart and after 2 doji candlesticks above it, we should see a bullish ove soon, so we are holding to our buy signal here.
The trading range is getting extremely tight for Shiba Inu and Dogecoin, suggesting a breakout
7 hours ago