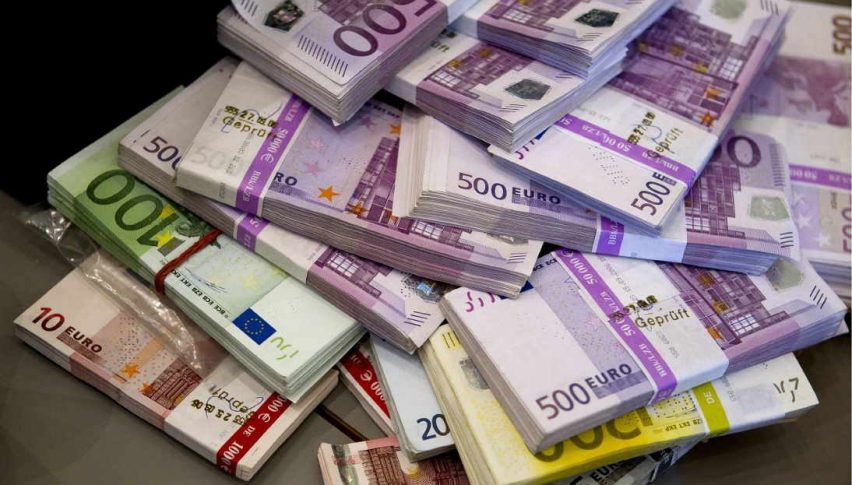 EUR/USD Trends Higher As COVID-19 Fears Persist
COVID-19 is making headlines once again in the U.S., prompting a fresh round of pandemic uncertainty. This morning has brought reports of more vaccine shutdowns, with the Johnson & Johnson shot being temporarily shelved. In addition, the state of Michigan is considering reinstituting "shelter-in-place" lockdowns as infection rates are spiking. The news cycle hasn't helped the Greenback, as indicated by the action in the EUR/USD (+0.21%), USD/CAD (-0.10%), and USD/CHF (-0.08%).
Since the wide-scale introduction of COVID-19 vaccines, the topic has been a controversial one. Now, it appears as though the safety of the single-shot Johnson & Johnson vaccine is now in question. Here's where the situation stands:
There have been six reported cases of a "rare and severe" type of blood clot. The six cases were among 6.8 million doses administered in the U.S.

The news has prompted the CDC and USDA to call for a halt to the Johnson & Johnson vaccine.

Although seemingly unrelated, the blood clot issues with the Johnson & Johnson shot echo those of the AstraZeneca treatment that has also been halted.
In addition to vaccine concerns, several states are seeing significant upticks in COVID-19 viral infections. One of the key movers has been in Michigan, where new concerns may prompt another 2020-type lockdown. While it's debatable whether such a move would negatively impact the U.S. on a large scale, it certainly wouldn't help. For major pairs such as the EUR/USD, USD/CHF, or USD/CAD it's anyone's guess on how more lockdowns will skew valuations.
EUR/USD Rallies As COVID-19 Dominates Early-Week News Cycle
For the EUR/USD, the long-term uptrend remains intact. Rates are above the Macro-38% Fibonacci retracement, warranting a bullish bias.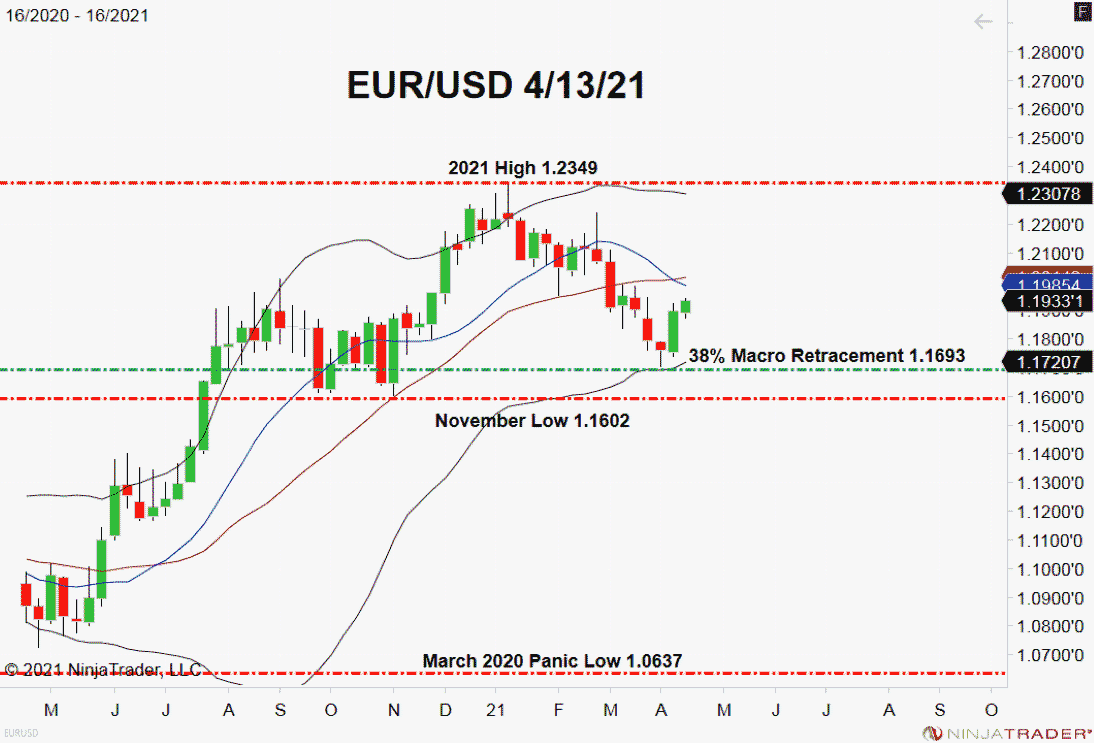 Here are the key levels to watch as this week unfolds:
Resistance(1): Weekly SMA, 1.1985

Support(1): 38% Macro Retracement, 1.1693
Bottom Line: If the EUR/USD continues to rally, a shorting opportunity may set up in the coming sessions. Until Friday's close, I'll have sell orders in the queue from 1.1979. With an initial stop loss at 1.2009, this trade produces 25 pips profit on a short-term rejection of the 1.2000 handle.