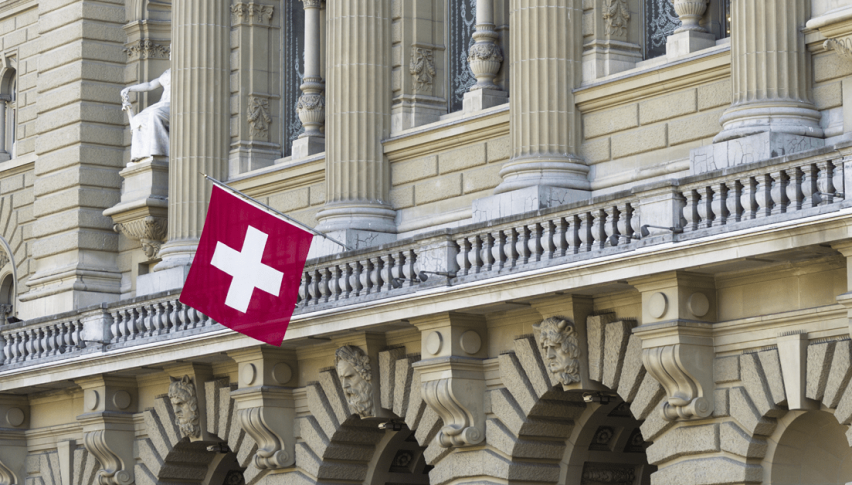 USD/CHF Tests 2021's 38% Fibonacci Retracement
The Greenback is showing signs of life today as Fed Chairman Jerome Powell issues public comments. Amid Powell's commentary, action across the majors has been formidable. The big movers and shakers are the EUR/USD (+0.29%), USD/CHF (+0.25%), and USD/CAD (-0.15%). Aside from the rally in WTI and drop in the Loonie, the USD is hanging relatively tough.
On the Fed front, all eyes are on Chairman Jerome Powell's scheduled speech. Addressing a virtual audience at the Economic Club of Washington, Powell addressed a few interesting points. Here are the highlights of the engagement:
We [Fed] seek inflation that is moderately above 2%.

It is unlikely that the Fed will raise rates before the end of 2022. However, policy is flexible and outcome-based.

Current levels of debt are sustainable, but long-run budgetary strains persist. Now is not the time to prioritize debt concerns.

COVID-19 uncertainty is returning as more people fly and attend gatherings.
So, add it all up: not much has changed. The Fed is dovish, QE tapering is not currently on the table, and pandemic uncertainty continues to be a key policy driver. For the USD/CHF, the stability of the Fed Chair's outlook has boosted sentiment toward the Greenback.
USD/CHF Tests Long-Term Support Level
In a Live Market Update from last week, I outlined a potential long trade in the USD/CHF. Since then, the trade has gone live, producing a 25 pip profit. However, this is a short-term position trade, so the profit target is nearly 100 pips. We'll have to stay tuned and see how the plan performs as the week wears on.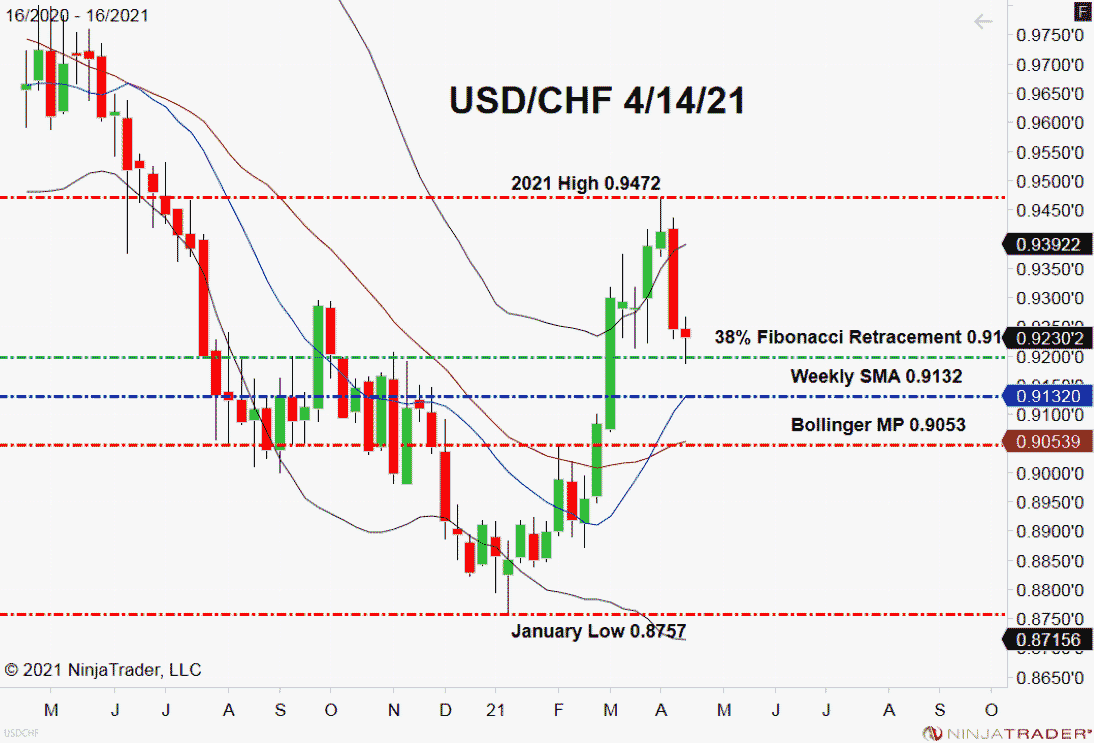 Overview: For the time being, a bullish bias is warranted for the USD/CHF. Nonetheless, the 38% Fibonacci support level (0.9198) is a key level. If it is taken out, then a swift drop to the Weekly SMA and Bollinger MP is likely. If you're long this market, be sure to keep a close eye on the 0.9200 handle!