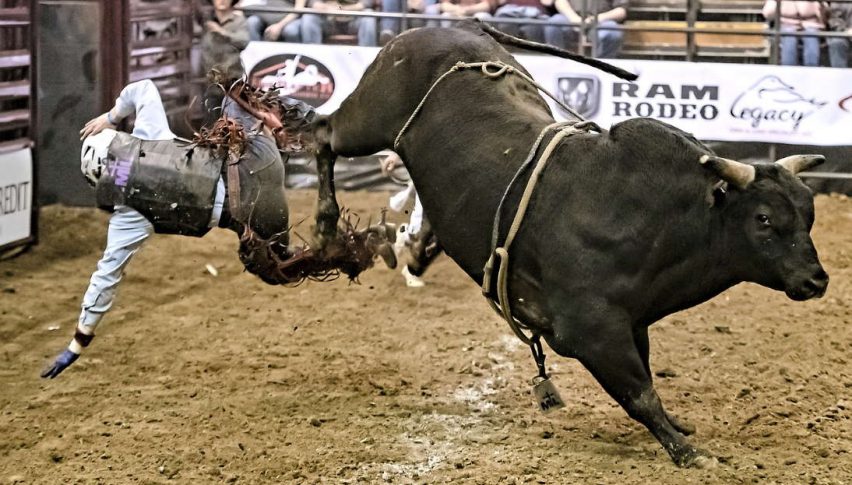 Dogecoin (DOGE) Extends Its Meteoric Rise
There's bullish and then there's BULLISH!!! The latter best describes the meteoric rise of Dogecoin (DOGE), the once-parody of Bitcoin BTC. DOGE is not a joke anymore; prices are up almost 200% in the past 24-hours, eclipsing all crypto analyst expectations. Honestly, the world of finance has seen very few things like the 2021 rise of DOGE.
So, what is Dogecoin? If you're not familiar, here's a few fun facts:
Dogecoin was developed in 2013 by IBM developer Billy Markus and Adobe data scientist Jackson Palmer. It was intended to be a comedic alternative to BTC. 

DOGE uses a Shiba Inu dog as its mascot.

It's completely anonymous, decentralized, and offers instant transactions.

There is no limit on how many DOGE may be created.

Currently, there are more than 129 billion DOGE in circulation, with roughly a $48.5 billion

market capitalization

.
As of this writing, it is a relative mystery why Dogecoin is heading for the moon. Perhaps it has been undervalued; maybe high-profile fans such as Elon Musk or Snoop Dogg are driving participation; or, maybe DOGE is receiving institutional bids. No matter what is happening, one thing is certain ― the price of DOGE is exploding.
Dogecoin (DOGE) Tests $0.45 
In a Live Market Update from Thursday, I issued a short-term sell recommendation for the DOGE/USD. The trade turned out to be a miserable loser and a classic example of why we use stop losses!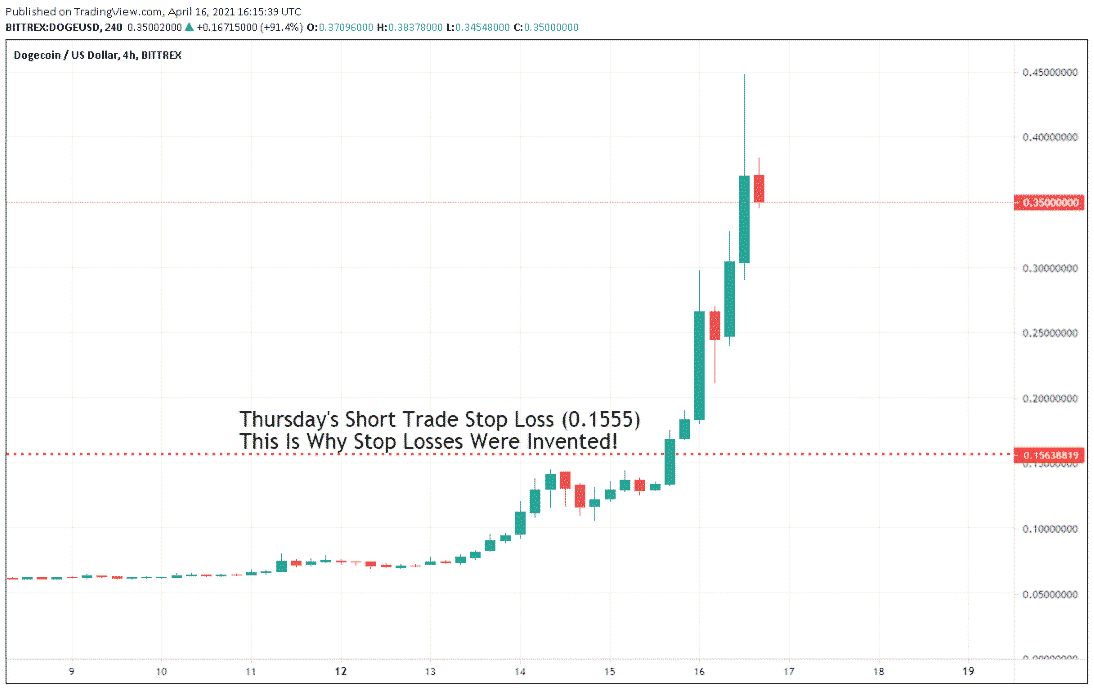 Overview: At this point, it's up, up, and away for Dogecoin. Because the rally makes very little sense, it's anyone's guess where the buying will stop. $0.50? $0.75? $1.00? Who knows?! Right now, an extreme bullish bias is warranted.
On a side note, DOGE is up 185% over the past 24 hours, 515% over the past week, and 18,537% over the past year. Subsequently, the Dogecoin phenomenon has become a fascinating and historic event. If you got in early, well done!