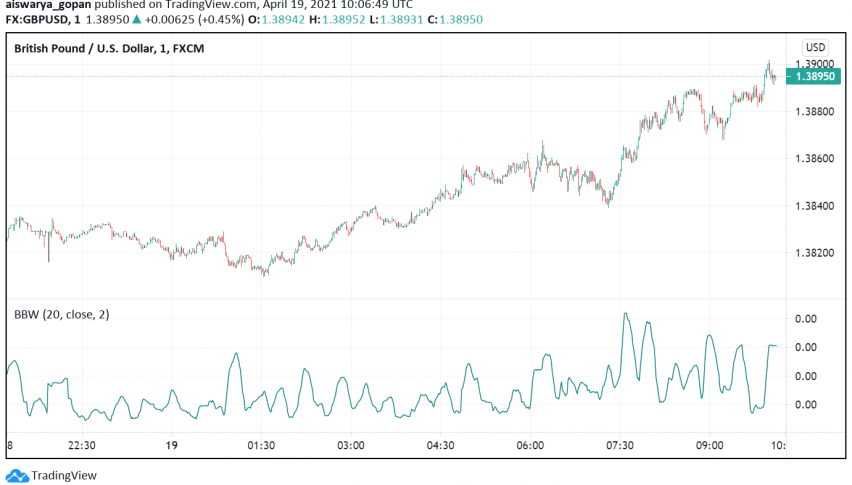 GBP/USD Bullish Ahead of Key Economic Data Releases From UK
GBP/USD is starting the fresh trading week on a bullish note, powered by a weakness in the US dollar and in anticipation of positive economic data releases from the UK revealing robust economic recovery. At the time of writing, GBP/USD is trading around 1.389, the highest level seen since two weeks.
The PMI readings for the manufacturing and services sectors are scheduled to release later this week, along with official employment, inflation and retail sales figures. Markets remain optimistic that the data will beat expectations and reinforce hopes for a strong economic recovery after the UK recently eased lockdown measures.
GBP/USD also strengthened following data from Rightmove that revealed an increase in asking prices for homes across Britain, supported by the extension of tax cuts. Asking prices for British homes rose by 2.1% during five weeks until April 10 – going above the 2% level for the second time in the past five years on a monthly basis.
Despite being under lockdown, the UK's economy posted a decent performance through Q1 2021, with the sentiment receiving a boost from the rapid rollout of the COVID-19 vaccine. Even as Europe battles the third wave of the pandemic, the UK's economic reopening is likely to increase the appeal of the Sterling over its major peers and keep GBP/USD supported.