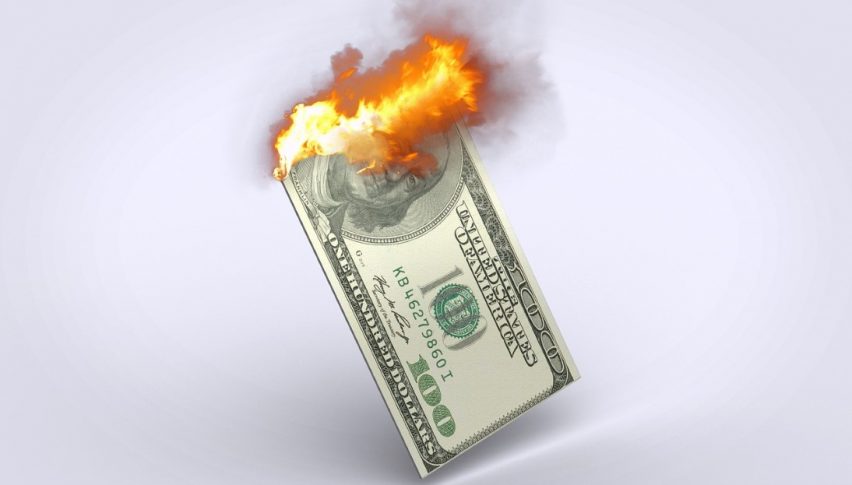 Greenback On The Ropes, USD/JPY Nears Macro Support
The U.S. dollar is in a freefall today, losing significant marketshare vs the forex majors. With only a few hours left in today's session, the EUR/USD (+0.45%), USD/CHF (-0.50%), GBP/USD (+1.14%), and USD/JPY (-0.57%) have all been extremely active. One of the only bright spots for the Greenback has been the USD/CAD (+0.24%) which has bounced despite surging oil prices.
At this point, it's unclear as to what has sent the U.S. dollar south. This morning brought a muted economic calendar, headlined by the weekly U.S. treasuries auctions. Both the 3 and 6-month T-bills saw modest action. Yields held firm, with only the 3-month T-bill posting a 0.005% gain. 
With such a quiet economic calendar, one has to question the weakness in today's U.S. asset pricing. One reason may be expected U.S. social unrest in the coming days. Today marks the closing arguments in the Officer Derek Chauvin trial, in Minneapolis, Minnesota. The trial has been a political lightning rod, prompting the threat of widespread riots, protests, and further civil unrest. At this point, jury deliberation is scheduled to begin in the next 24 hours. It is unclear how long the jury will be out, but a verdict is expected later this week. At this point, investors may be preparing for a period of uncertainty stemming from the trial's final decision.
Aside from gold, the safe-haven currencies are performing well vs the Greenback. Let's dig into the USD/JPY technicals and see where this market stands.
USD/JPY: Technical Outlook As The Greenback Fades
In a Live Market Update from last Thursday, I issued a buy recommendation in USD/JPY from a key 38% Fibonacci support level. This technical area is quickly coming into play as the Greenback's value continues to trend south.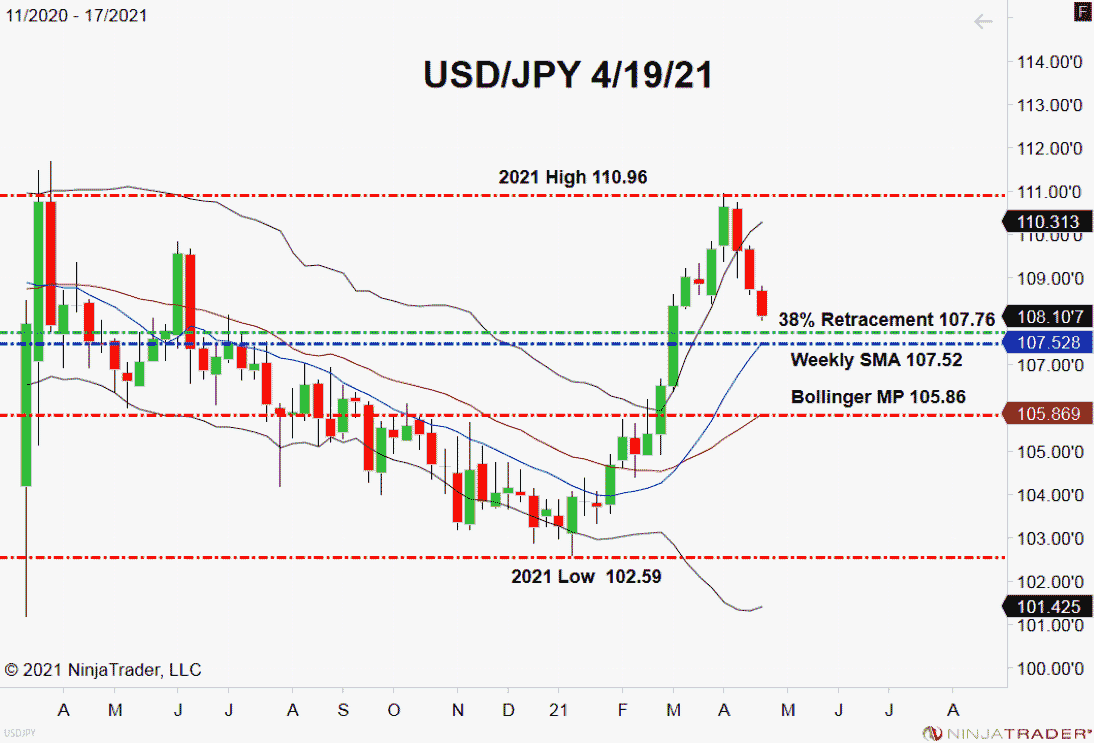 Overview: At this point, it may shape up to be a wild week for the Greenback and the financial markets. In the event that the Chauvin decision creates widespread riots and upheaval in the U.S., the chaos may spill over into the markets. If this is the case, be ready for safe-havens and the USD/JPY to experience enhanced volatility.