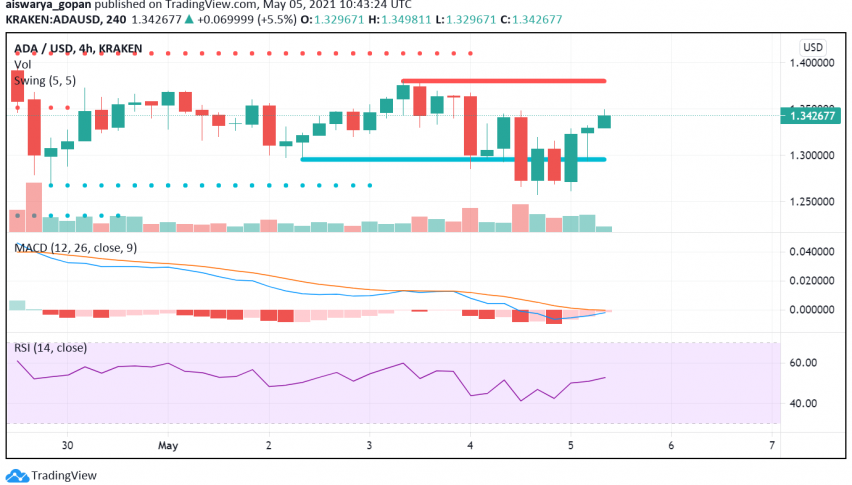 Can Ethereum's Bull Run Power Up Action in Cardano (ADA) Soon?
Cardano (ADA) appears to be undergoing somewhat of a consolidation under the key $1.35 level on Wednesday, but the uptrend could be powered by the optimism surrounding Ethereum touching record highs and push its price higher soon. At the time of writing, ADA/USD is trading around $1.34.
This level is an extremely important one for Cardano traders as it has been acting as resistance through the past week and during February and March as well. There was some reason to cheer last month as buyers managed to break past this level last month, but the bullish momentum weakened and selling pressure drove ADA under this level once again.
There is some hope among traders that the recent bull run in Ethereum could boost interest in Cardano and send it higher in the near-term. In case this happens and buyers manage to break past $1.35, the neve level worth monitoring sits not too far away at $1.41, above which the uptrend could strengthen further and take its price higher.
However, technical analysis of the 4-hour chart is not offering much support to our bullish expectations for now, with the MACD indicating a bearish bias while Stochastics and RSI suggest a neutral bias. On the upside though, moves in the crypto market are extremely volatile and unpredictable, so there may still be some hope for positive action in Cardano coming up soon.