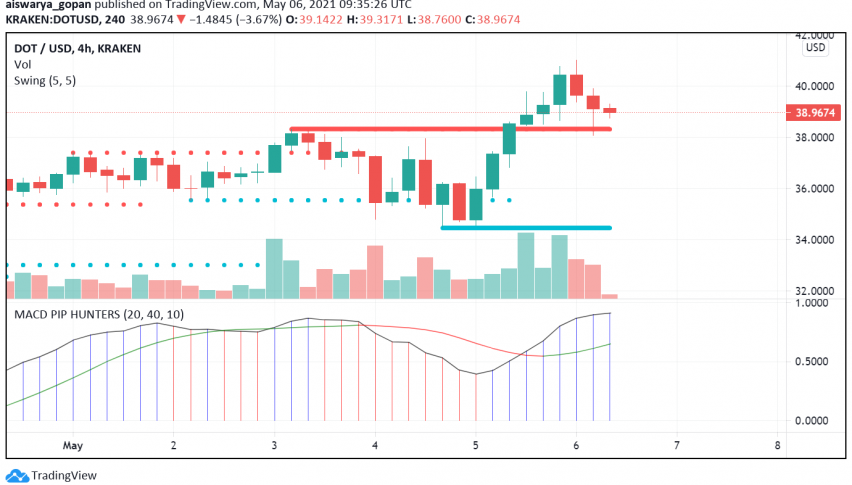 Can Polkadot (DOT) Continue its Bullish Run Towards New ATH?
On Thursday, Polkadot (DOT) is seeing considerable bullish action – in line with our previous forecast, strengthening by over 5% so far today and technicals indicating the possibility of the uptrend extending further. At the time of writing, DOT/USD is trading at around $38.
The next key level Polkadot traders appear to be aiming for sits at $50, with the digital currency having crossed $41 earlier in the day before easing lower. So far this week, DOT has gained around 16% of its value and there is some optimism in the air that it could touch a new ATH above this upcoming hurdle.
In the mid of April, buyers had taken a shot at crossing the $50 level and almost succeeded, taking Polkadot price all the way above $48. However, nervousness set in and selling pressure commenced, taking its price crashing down all the way to around $26 soon after.
In order to make its way to the new ATH, buyers will have to overcome immediate resistance just above the $42 level for now. Succeeding in this could propel prices higher and give buyers a shot at the all-time high once again.
Things do look promising with the MACD indicator on the 4-hour price chart of DOT/USD indicating a bullish bias. If, on the other hand, the resistance above $42 holds, we can see Polkadot price slipping down to $37 and then towards $34 as well in the near term.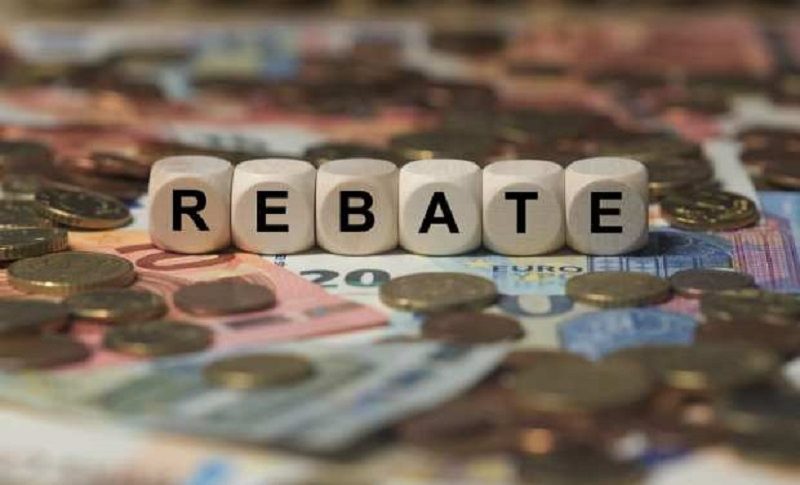 3 weeks ago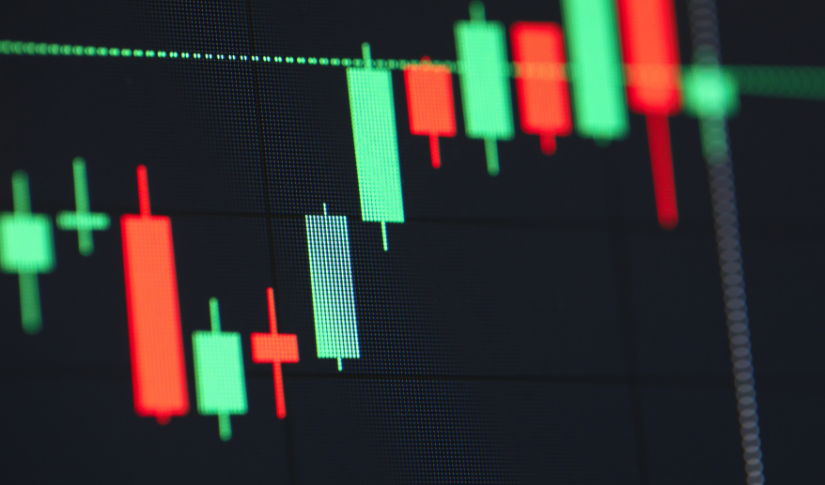 2 months ago