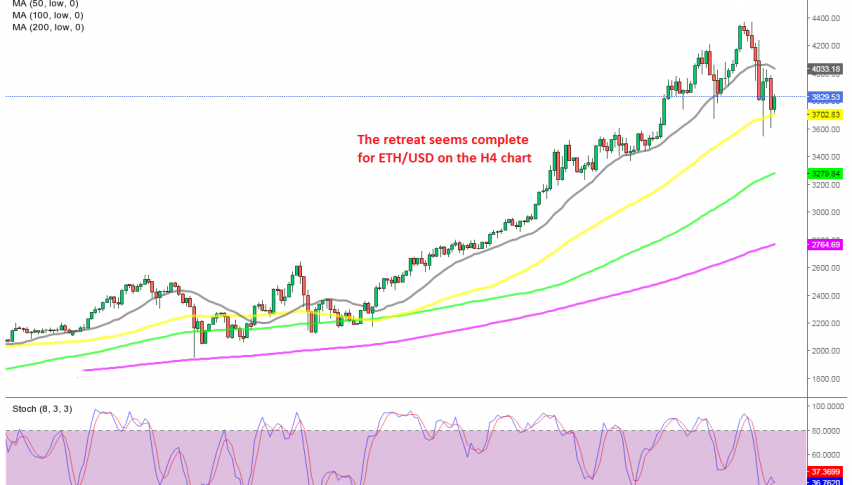 A Decent Pullback in Ethereum at Last
Ethereum has turned out to be the most bullish cryptocurrency in the last month or so, as it keeps making new highs, while other major cryptos such as Bitcoin were stagnating. In fact, Ethereum was leading the market during this time.
Today though, we are seeing a pullback lower in all of the digital currency market after Elon Musk announced today that Tesla dropped BITCOIN payments. That sent BTC/USD down to $45,500s, while ETHEREUM dropped to $3,550s.
Litecoin Live Chart
The 50 SMA (yellow) was pierced briefly on the daily chart, but there was no break since the candlesticks closed above that moving average. Now the retreat is sort of over and buyers are coming back. The price is starting to bounce off the 50 SMA, which looks like a great chance to go long here.
We bought LITECOIN a while ago so e are staying on the sidelines at the moment, with the price already $300 higher now. But, if the price approaches the 50 SMA again, we might be persuaded to buy Ethereum as well.