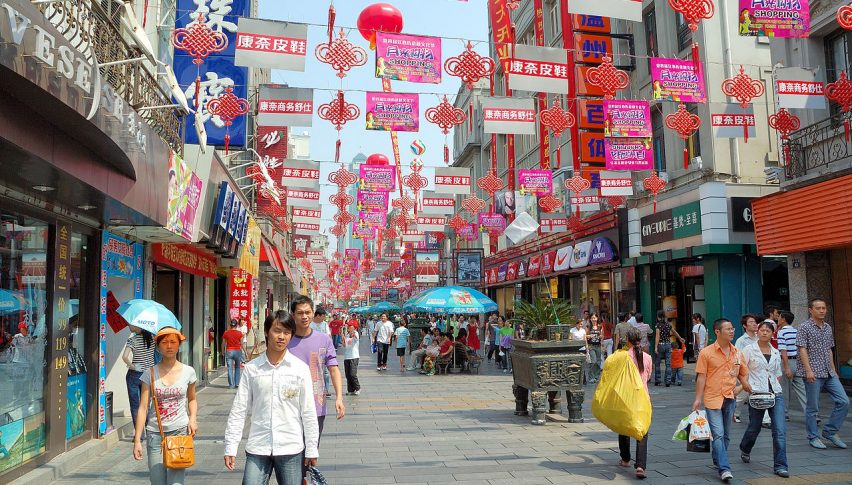 China's Industrial Output Growth Slows Down, Retail Sales Beats Forecast
Industrial output across China continued to grow into the month of March, although the pace has slowed down since the sharp surge seen in the previous months. According to data published by the government earlier today, Chinese industrial output was up by 14.1% YoY in March, slowing down from the 35.1% increase seen in January-February and coming in below economists' expectations for a reading of 17.2% instead.
On a positive note, however, retail sales across China posted a sharp rise during March, growing by 34.2% YoY against the previous reading of 33.8% YoY in January-February and far higher than the 28% increase forecast by economists. The rebound in China's economy received a further boost after fixed asset investment also posted a sharp rise during Q1 2021, up 25.6% YoY, against economists' expectations for a reading of 25%.
The upbeat economic data releases have failed to move the Chinese yuan, which continues to trade somewhat steady against the US dollar on Thursday. The pullback in the Chinese currency that occurred earlier in the week appears to have come to a halt for now, but moves in the currency pair appears to be dictated by the focus on US inflation data for now.
The Chinese yuan is trading under pressure after the US dollar received a boost during the previous session after a stronger than expected consumer prices increase raised fears of inflation surging higher, which drove up US Treasury yields. In addition, USD/CNH is also enjoying support from an increase in demand for the dollar by Chinese companies listed overseas in order to make their dividend payments in the coming weeks.