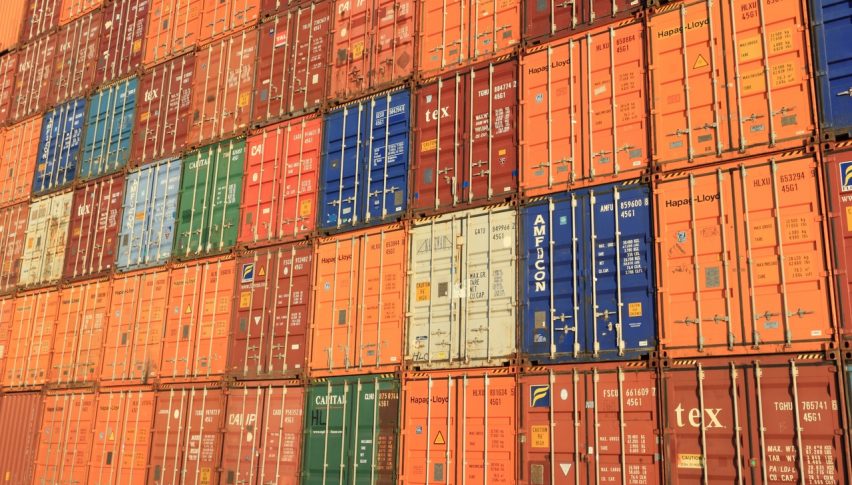 Japan Posts Sharp Surge in Exports During April, But Core Orders Come in Weak
Things are possibly looking up for the world's third largest economy, with exports registering a sharp spike in April on the back of improving external demand. Data released by the Ministry of Finance reveals that Japanese exports rose by 38% YoY during the month of April, higher than last month's rise of 16.1% and economists' expectations for a 30.9% increase.
Meanwhile, imports also came in higher than forecast – rising by 12.8% YoY for the period against expectations for an 8.8% growth instead. The surge in exports also helped drive the trade balance higher for the economy, posting a surplus of 255.3 billion yen against the forecast for a 140 billion yen reading instead.
However, other data released by the Cabinet Office reveals significant uncertainties clouding the economic outlook for Japan, with core machinery orders posting a 3.7% rise MoM during March, against economists' forecast for a 6.4% increase instead. While this is a highly volatile data, it offers insight into how companies plan to spend their capital in the coming months.
On an annual basis, core orders fell by 2% YoY in March, lower than the estimate for a 2.6% decline instead. However, the decline in this figure indicates a more cautious mood among businesses, which is likely to put significant strain on the economy in the coming months.
USD/JPY still remaining bullish, so we decided to open another buys signal here
1 week ago