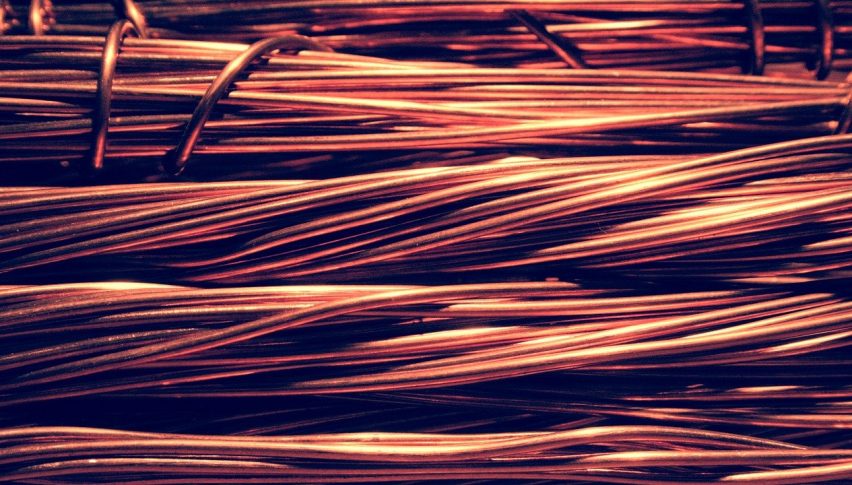 Supply Concerns Support Copper's Rise But China Worries Pressure Gains
Popular industrial metal copper is on a bullish track at the start of a new trading week, supported by a weakness in the US dollar even though it faced some pressure over the issue of China introducing price curbs in its market. At the time of writing, COPPER is trading at around $4.49.
Since hitting a record high over $10,000 per ton earlier in May on the LME, the commodity has lost around 8% of its value. Expectations of rapid economic recovery from the coronavirus crisis around the world were giving investors a reason to be bullish on copper, but the sentiment reversed a few weeks ago after China cautioned that it would step in to manage any unreasonable price rise in key commodities.
With industrial metals making considerable gains since the beginning of 2021, market regulators in China have also issued warnings to companies to ensure normal market order is upheld. However, copper is enjoying support from an extended weakness in the US dollar, which makes it more affordable for holders of other currencies to purchase the metal in international markets.
On the supply side, copper finds some support from political uncertainties in Peru and Chile – leading producers of the metal. Chile is undergoing an overhaul of its market-driven constitution and contemplating hiking royalties on miners, which could dent the appeal of producing more copper. Meanwhile, upcoming elections in Peru next month could also spell trouble for copper's supply with the lead going to a socialist who is targeting wealth generated from mining in the nation.