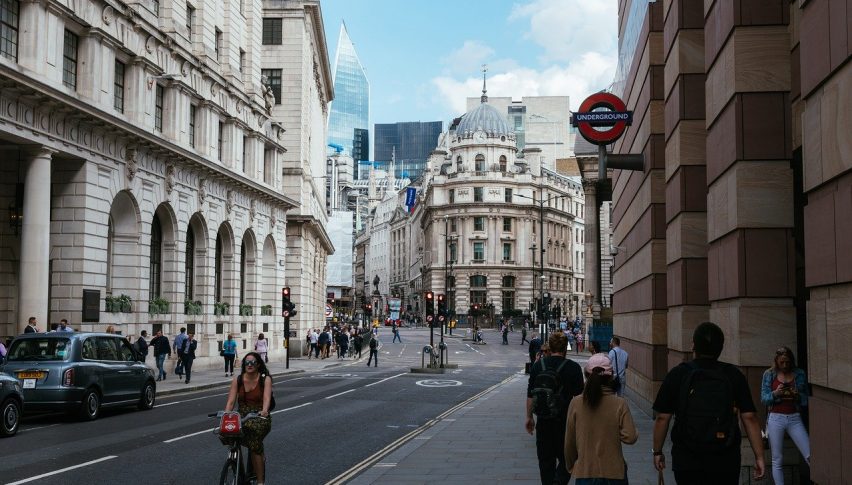 UK's Private Sector Activity Rebounds After Reopening, to Touch Record High in June
Recent research by the Confederation of the British Industry (CBI) indicates that the private sector in the nation is rebounding at a rapid pace after the reopening of the economy last month. The growth in the private sector activity rose to 30% in the three months till May from 1% in the previous month, touching the highest level seen in almost six years.
Activity across business and professional services rose at a record high pace of 50% during the period from 5% last month, followed by distribution sales which rose by 35% in May after contracting by 8% in the three months until April owing to the lockdown. Meanwhile, manufacturing output saw the fastest pace of expansion in nearly three years, rising by 18% from 3% in April.
However, consumer services volumes remained under pressure, falling from -2% to -21%, weighed down by the slump in leisure and travel businesses that remained shut for a longer period of time even as other sectors of the economy started reopening last month. Despite UK PM Boris Johnson cautioning against complete reopening by June 21, the CBI expects the private sector to post a faster expansion and grow by 42% in the coming three months.
Lead economist at the CBI, Alpesh Paleja, remarks, "All eyes will be on the government's decision" on the fourth step of the roadmap out of lockdown. As and when restrictions lift further, we shouldn't lose sight of how fragile the situation will remain for some businesses, and the government will need to keep a watching brief of what support may need to continue."