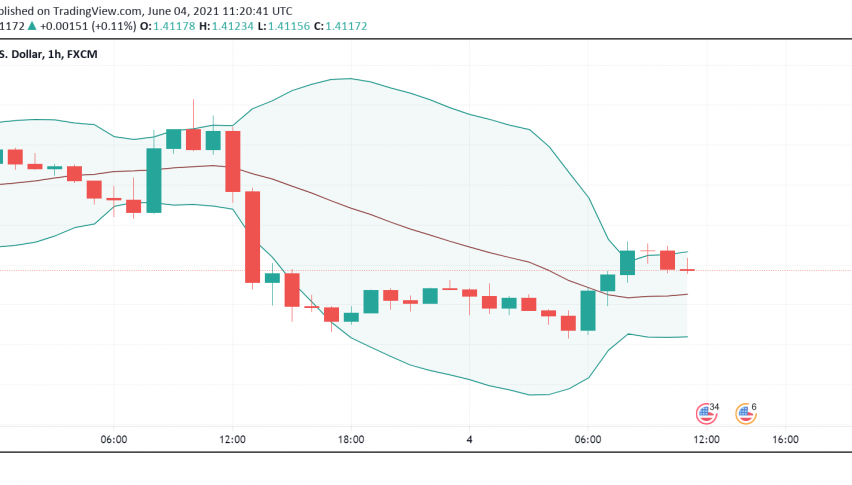 GBP/USD Under Pressure as Dollar Strengthens: NFP in Focus
GBP/USD is trading somewhat steady into Friday as traders seem hesitant to enter new positions ahead of the release of May's non-farm payroll data from the US later in the day. At the time of writing, GBP/USD is trading at around $1.411.
After trading weak through the past several sessions, the dollar index received quite the boost during the previous session after the ADP private employment report revealed a stronger than anticipated increase in the number of jobs over the past month. This caused GBP/USD to tumble after it was enjoying significant bullishness over optimism about the pace of UK's economic recovery since the reopening in April.
The Sterling has seen one of the best performances among G10 currencies so far this year, receiving considerable support from the rapid rollout of the COVID-19 vaccine across the UK. In addition, the BOE was one of the first leading central banks to turn bullish about the economy and announce plans towards tapering off monetary stimulus initiatives. Markets now expect the BOE to tighten its monetary policy ahead of Fed, possibly by as soon as the second half of next year.
So far this week, GBP/USD is down by 0.4% and on track for its first loss seen since the past five weeks. There is also a slightly cautious tone among GBP traders ahead of the government's upcoming decision on June 14 about whether to reopen the economy fully – a move that will have a significant impact on the outlook towards the UK economy and currency in the near-term.