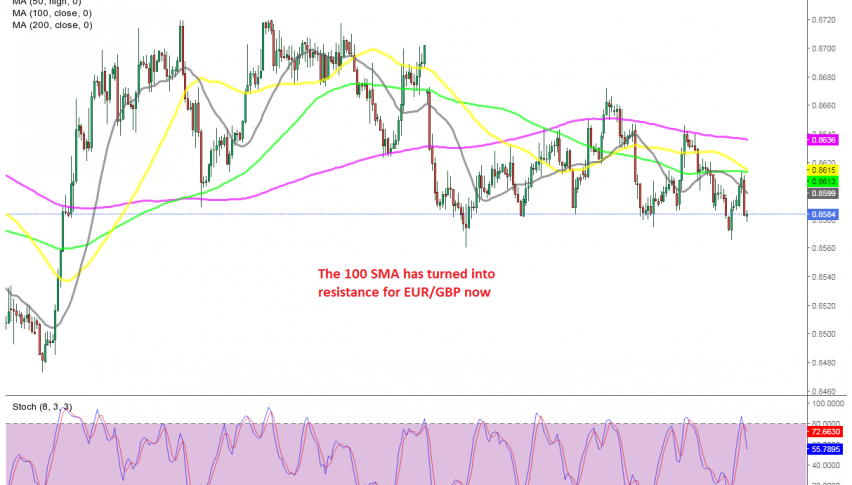 EUR/GBP Reverses Down, as Highs Keep Getting Lower
The EUR/GBP seems to have resumed a bearish trend again after its upward retrace in early April, which took this pair 250 pips higher. The EUR/GBP has been bearish since the beginning of this year, after the GBP turned bullish, following the EU-UK trade deal, which validated the Brexit deal.
The price fell around 7 and a half cents from January until the end of March, but in early April we saw a retrace higher, which now seems to be over, since this pair hasn't been making higher highs for about to month. Instead, the highs have been declining.
The 200 SMA (purple) provided support during the retrace higher, but eventually the price moved below the moving averages and the 200 SMA turned into resistance. Today, the retrace higher ended even lower, at the 100 SMA (purple) on the H4 chart.
EUR/GBP Live Chart
We opened a sell Forex signal in this pair and are now in profit, as the 100 SMA rejected the price, sending the EUR/GBP back down. So, we are holding onto our trade, since the pressure remains to the downside for this pair. However, the decline has stalled for now, so it will take some time before we close the signal.