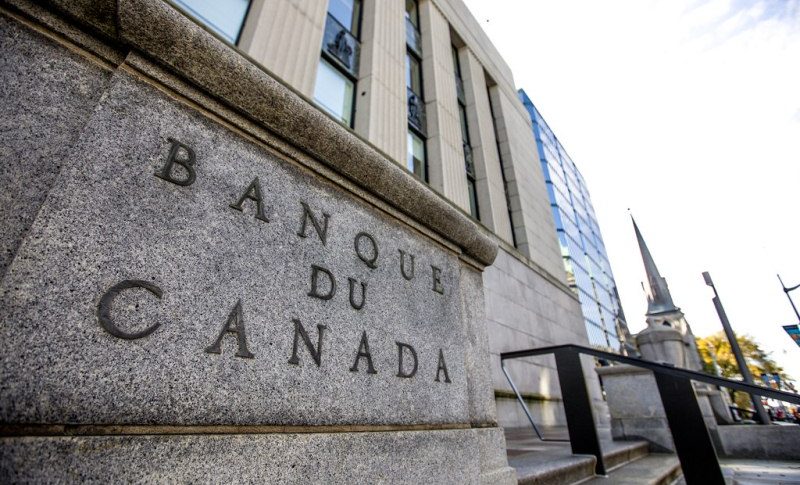 USD/CAD Shows Bullish Signs, After the BOC Statement and Rate Decision
The USD/CAD has been bearish for more than a year, since crude oil started recuperating from the crash in April last year. The weakness of the USD has helped sellers as well, who have pushed this pair more than 26 cents down, to 1.20, although the big round number at 1.20 held as support twice, and it seems like the trend might be reversing now. Crude oil is pretty bullish, holding well above $70.
But, the CAD is not taking advantage of this, which is a bearish sign for the CAD and a bullish sign for the USD/CAD. The Bank of Canada (BOC) left rates unchanged just a while ago, and they didn't seem to be thinking about turning hawkish anytime soon, despite the economy picking up, which should weigh on the CAD. So, this might be the beginning of a trend reversal for this pair. Below are the comments from the BOC:
The area above 1.20 held as support and now lows are getting higher in USD/CAD
Bank of Canada Decision Highlights June 9, 2021
Overnight rate left unchanged at 0.25%, as expected
Monthly asset purchases at $3B vs $3B prior
Economic developments have been broadly in line with the outlook in the April Monetary Policy Report
BOC maintains forward guidance on the path for the overnight rate
Says global economic activity is picking up
Notes that commodity prices have risen further, notably oil, and the Canadian dollar has seen a further appreciation
Q1 GDP was below the BOC forecast but "underlying details indicate rising confidence and resilient demand"
CPI inflation is likely to remain near 3% through the summer; it is expected to ease later in the year, as base-year effects diminish and excess capacity continues to exert downward pressure
USD/CAD Live Chart
This is a total placeholder statement, which is exactly what was broadly expected. There was no change in language about the output gap closing, which remains "sometime in the second half of 2022".
Guidance on QE continues to say that purchases will be guided by the BOC assessment of the strength and durability of the recovery. Some people were looking for a stronger nod towards a July taper, but the BOC may want to see more data before offering that signal. The July 17 meeting should be much more interesting.