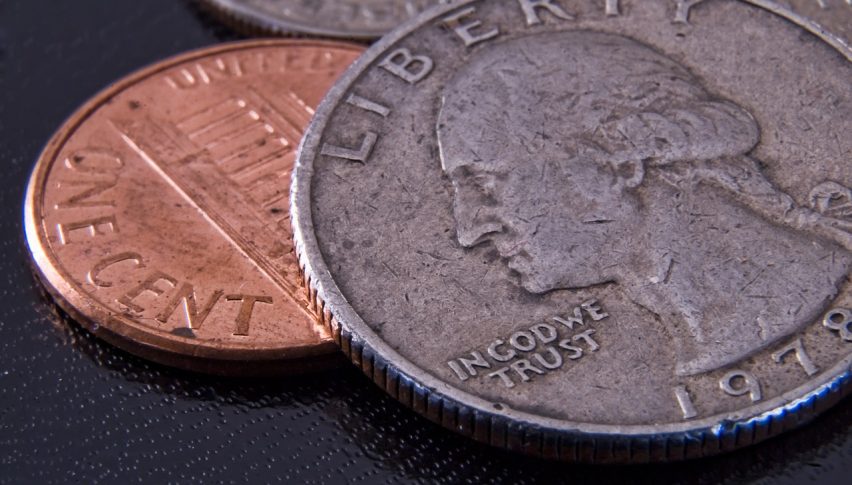 Dogecoin (DOGE) Can't Hold The Line At $0.25
Dogecoin DOGE (-0.77%) has fallen beneath the $0.25 handle going into the July 4th holiday weekend. From a technical standpoint, this is an extremely bearish event. On the fundamental side of things, it's a mixed picture as DOGE's short-term underpinnings are cloudy at best.
At press time, two stories facing Dogecoin are making headlines. Here's a quick look at each:
Robinhood:

For the second day in a row, 0% commission broker Robinhood is in the news. However, this time it's all about Dogecoin. In Robinhood's IPO filing, the company stated that DOGE accounted for 34% of all crypto transactions. This is a huge number and suggests that retail traders continue to be very interested in buying and trading DOGE.

Elon Musk:

Once again, Tesla CEO Elon Musk posted an obscure tweet addressing DOGE.

The tweet

is a picture of a bullish candlestick chart with the captions "dogecoin" and "Polytopia." FYI, "Polytopia" is the name of a strategy game that is now included in Tesla electric vehicles "infotainment" system. What does Musk's tweet mean? I have no idea.
From a pragmatic standpoint, the news from Robinhood is bullish as it illustrates the staggering 2021 interest in Dogecoin. On the other hand, Musk's tweet comes off as a riddle and hasn't been well received by the cryptomarkets. Perhaps Musk will provide some context or clarity via Twitter over the weekend.
Dogecoin Loses Its Foothold On $0.25
Tweet or no tweet, Dogecoin is bearish. On the monthly chart below, you can see just how far DOGE has fallen from last spring's glory days.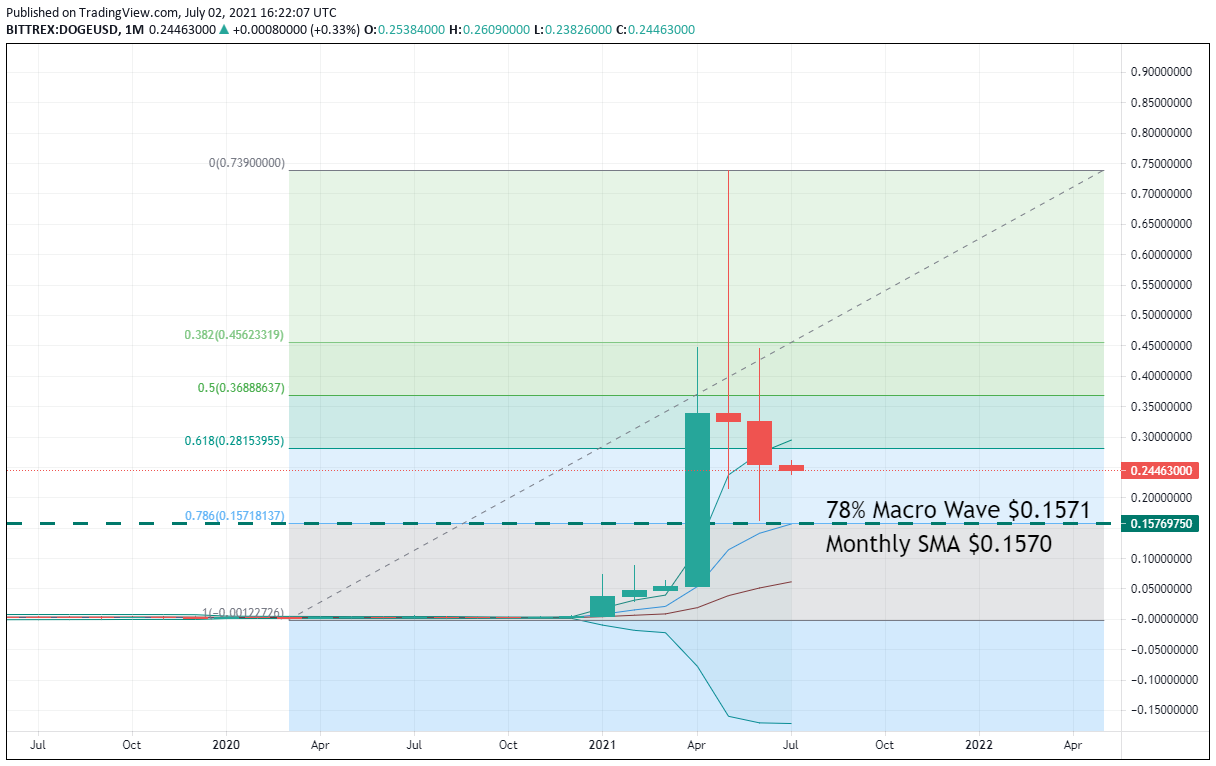 Bottom Line: In technical analysis, converging indicators is a good thing. For the DOGE/USD, the Monthly SMA and 78% Macro-Wave Fibonacci Retracement sit at $0.1570-71. This is a key support level and one that will remain valid through July.
Until August 1, I'll have buy orders in the queue from $0.1690. With an initial stop loss at $0.12, this trade produces $0.0800 (47%) on a 1:2 risk vs reward ratio.