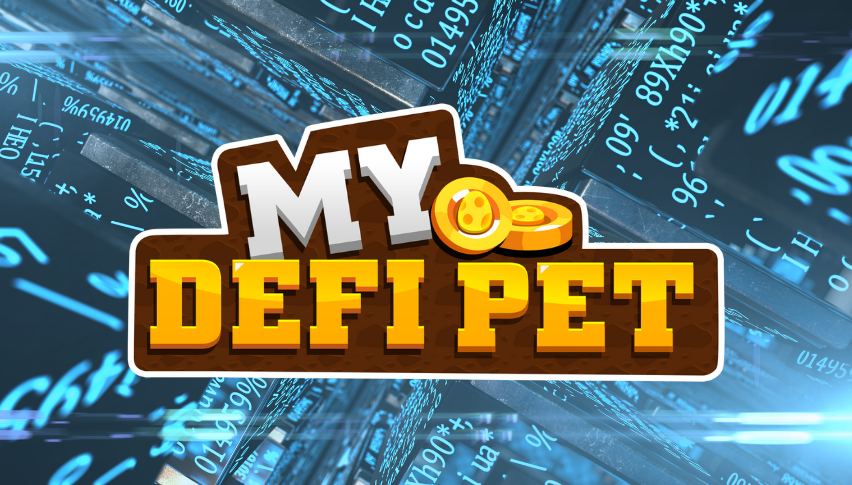 My DeFi Pet (DPET) Surge, a Worthy Investment or Just a Hype?
Posted Monday, July 19, 2021 by
Sophia Cruz
• 2 min read
Cryptocurrency advocates have taken digital assets to a different level. One of the soaring crypto projects is My DeFi Pet, which is a blockchain-based video game. In May 2021, it was launched by KardiaChain, a Vietnamese blockchain company. It is the first of its kind in South East Asia. My DeFi Pet links the conventional game adventure and DeFi features with NFT collectibles. This enables players to mark their own personalities on crypto collectibles.
My DeFi Pet is the company's vision of a mass-adoption blockchain game, the native token of which is DPET. The best indication that this altcoin is rising quickly, is the way it has shot up to 301 percent in the last seven days. Its trading volume has climbed by 270%. This proves that the NFT trend is still strong and active, with no signs of backing down.
All DPET tokens are available and supported in cross-blockchains, like Binance Smart Chain and KardiaChain. Moreover, due to the non-invasiveness and connectivity of KardiaChain, it can extend its game to other blockchain communities, such as Polkadot and Ethereum.
Is this a good time to buy DPET?
The answer depends entirely on your personal investment plan, financial goals and gaming essentials. If you are a gaming enthusiast, buying the tokens could definitely influence your in-game progress, whilst benefiting from the DPET's bullish trend at the same time. Several big studios have also backed the project, showing that this is not just hype. Crypto and NFT narratives are also soaring right now, which could help with the growth and development of the platform.
In addition, the 'play to earn' scheme of this blockchain game, along with Axie Infinity (AXS) and Smooth Love Potion (SLP), makes it more attractive to both players and crypto enthusiasts. DPET tokens can be used for several things in the My DeFi Pet ecosystem. DPET can be used to enter special events, players can use it to vote through its governance system, and they can utilize it to purchase items or upgrade characters within the game. This kind of system is a win-win situation, as users who contribute to the ecosystem are rewarded for their efforts.
In Conclusion
Like with any other cryptocurrency, you should do your research about the platform and the coin before investing. My DeFi Pet may still be a game, so you would be advised to use funds you're ready to lose, as you will be spending real money. Growth within the crypto and gaming sector also displays a strong shift among the nonfungible tokens, or NFTs, used in many blockchain-based games.