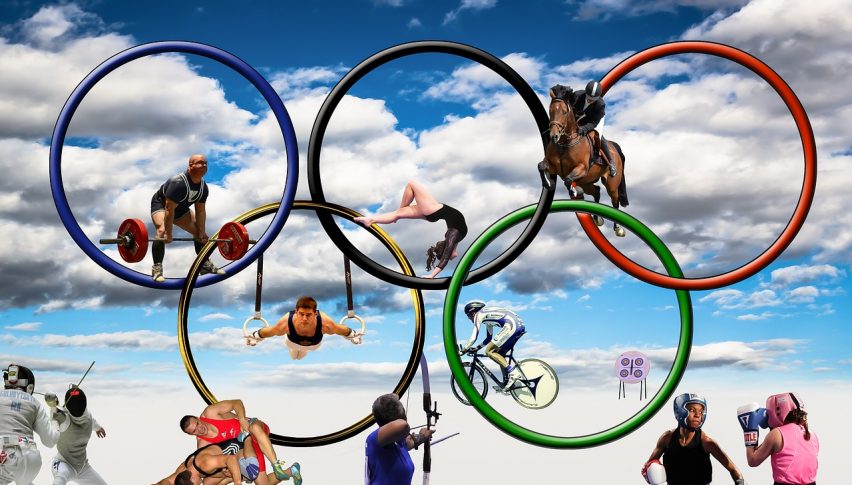 Yen Fades as the Tokyo Olympics Gets Underway
Today marks the official beginning of the Tokyo 2021 Olympic Games, one year after it was originally scheduled. Japan has spent a reported $20 billion on hosting the games ‒ a truly staggering sum. The question is this: will the investment pay off? According to Suntory CEO, Takeshi Niinami, "the economic losses will be enormous" at the first no-fan Olympics in modern history. It appears as though forex players agree and are opening new long positions in the USD/JPY.
Over the past 15 months, COVID-19 has been the ultimate financial game-changer. There is hardly a country that has been harder hit economically than Japan, which had the misfortune of hosting the first Olympics in the COVID-19 era. For 2020, Japan's GDP came in at -4.8%, and that was following a bounceback in Q4 (+2.8%). Now, the threat of the SARS-CoV-2 Delta variant has prompted increased lockdowns and new travel restrictions in the region. 
One has to wonder if the losses sustained by the Olympics will leave a long-term mark on the Japanese economy. Previously, nations such as Greece, Italy and Canada suffered massive losses on hosting the games. In fact, the 2004 games in Athens, Greece, is considered by many to have caused that country's financial crisis. Given the COVID-19/Olympic one-two punch, it isn't out of the question that Japan could face major economic challenges in the coming years.
USD/JPY Rallies as Olympics Get Underway
At press time, the USD/JPY (+0.36%) was on the bull. Forex participants are bidding the pair north, extending this week's gains.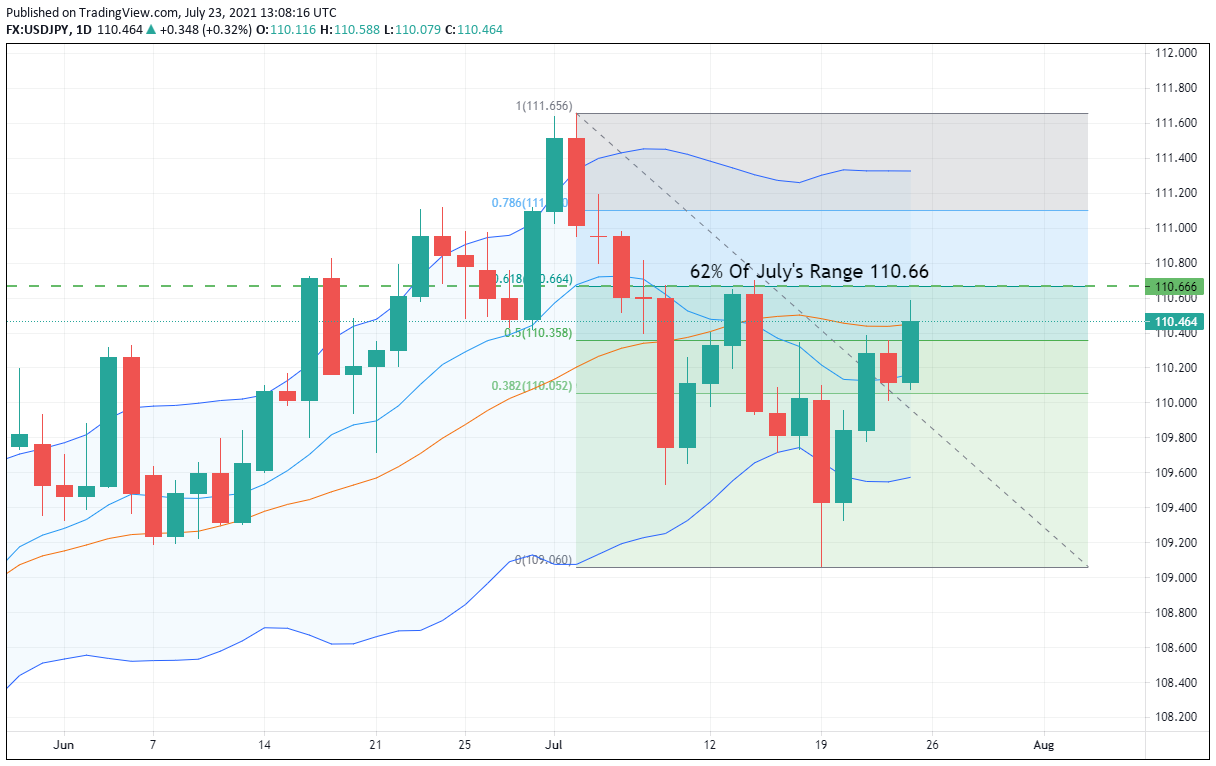 Bottom Line: The key level to watch in this market is the 62% retracement of July's Range (110.66). Until elected, I'll have sell orders in the queue from 110.61. With an initial stop loss at 110.89, this trade produces 25 pips on a slightly sub-1:1 risk vs reward ratio.
Best of luck to all the athletes, TV spectators, coaches and workers who are participating in the Tokyo games. If nothing else, it will certainly be an Olympics event to remember.
USD/JPY still remaining bullish, so we decided to open another buys signal here
5 days ago