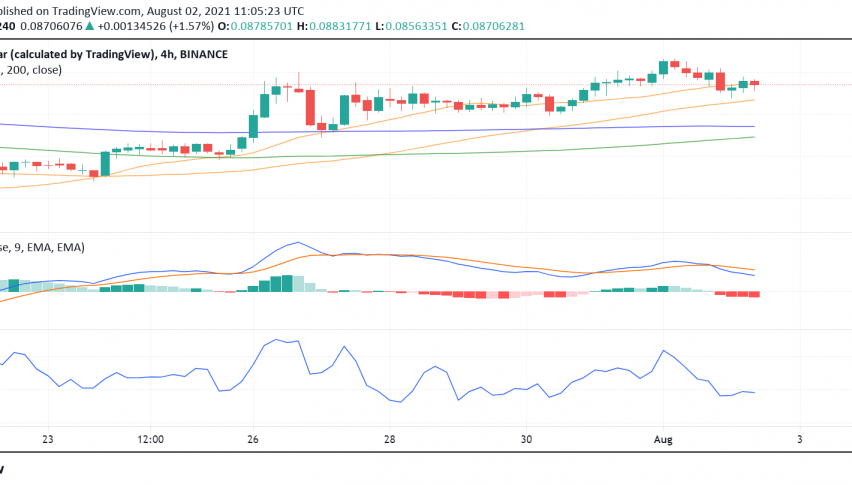 All You Need to Know Before Trading VeChain (VET) Today
Early on Monday, VeChain (VET) is making small gains past the key $0.85 level, supported by the bullish mood in the wider crypto sector after market leader Bitcoin reclaimed the $40k mark. At the time of writing, VET/USD is trading around $0.087.
The blockchain project designed to disrupt the traditional supply chain model and drive enterprise adoption of this technology has been gaining considerable traction and catching the eye of investors lately. Last week, the company announced the successful testnet launch of its PoA (proof of authority) 2.0 dubbed SURFACE which is aimed at maximizing throughput capability, making it more scalable and secure and attractive for enterprises and governments.
Founded by former CIO at Louis Vuitton China, Sunny Lu, and Jay Zhang, a former management consultant, one of the most biggest strengths of VeChain is that it enjoys a positive relationship with the Chinese government, and according to latest news reports, the blockchain project is also a participant in the nation's five year development plan.
Most blockchain networks tout the decentralization as one of their strengths but this feature is one of the biggest drawbacks from a regulatory standpoint, making governments wary of mass adoption of the technology. However, VeChain stands apart because of its PoA consensus mechanism which makes it easy to audit.
In addition to the strong fundamentals, VeChain's bullish trend also finds support from technical factors as well. According to popular crypto analyst Justin Bennett, VET's price may have bottomed out and could be on its way back up. Bennett expects a strong rally by early next year which can take the digital asset soaring by over $1,600%.
Key Levels to Watch
Most of the moving averages on the H4 chart of VET/USD are suggesting an increasing interest among buyers in the market at the moment. However, there seems to be some selling pressure as well, as indicated by the smaller MAs as well as leading technical indicators MACD and momentum.
The price is holding comfortably above the pivot point at $0.084 but needs to go a little higher to test the first resistance at $0.094. A break past this level opens the door to the key $0.10 level, where investors can encounter the next resistance level.