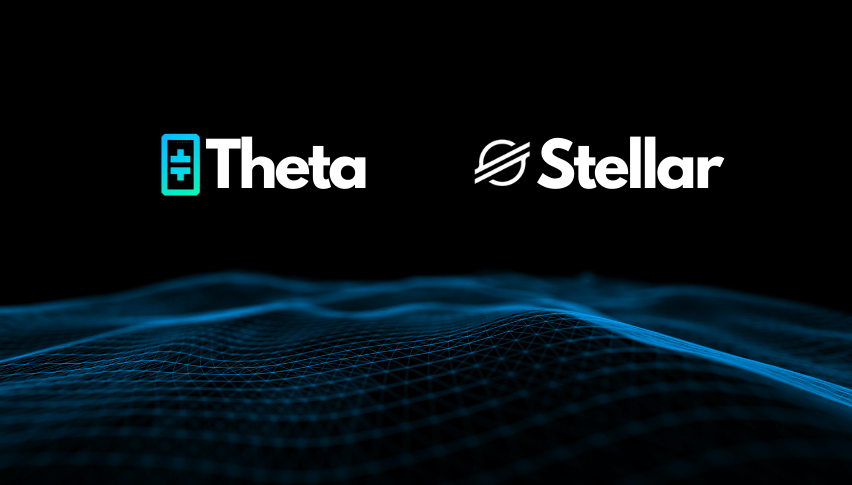 Theta and Stellar Lumens Prepare a Bullish Take-Off after Flash Crash
Posted Thursday, September 9, 2021 by
Eric Nkando
• 2 min read
August's rally in non-fungible tokens came to a halt on September 7, after a flash crash that sent the tokens down. The sell-offs, triggered by profit bookings and warnings that the previous rally reflected retail investor mania, occurred across the crypto industry.
Following the plunge, the bullish Theta hit a one-month low of 5.75, from a high of 9.81 on the same day. Stellar Lumens, which had also shown a lot of bullishness in the foregoing weeks, plunged from the resistance level, at a high of 0.43, to a low of 0.27, within the same day. 
Nonetheless, both crypto tokens are showing some resurgence, and buyers could look to jump in for the next bullish move.
THETA/USD – A Technical Outlook

Theta Daily Chart Analysis
XLM/USD – A Technical Outlook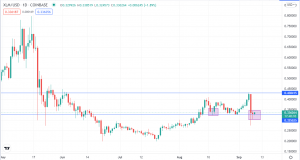 Stellar Lumens Daily Chart Analysis
From the daily charts above, we can see that THETA/USD is trying to bounce off from the support area of 6.54. Similarly, XLM/USD is pushing for a jump off the support of 0.333. It is important to note that both levels have supported prices previously, ushering in a bullish move afterwards.
Besides, we can see that a bullish pin bar has fully formed on both crypto tokens, which could potentially support prices. 
THETA/USD and XLM/USD Trade Analysis 
I view the current formation of bullish pin bars at the support as an attempt by THETA/USD and XLM/USD to go higher. Already, the bullish pin bars, which formed on September 8, are pushing prices higher.
At the time of writing, THETA/USD was up by 6.80%, while XLM/USD was up by 5.35% in the last 24 hours. The gain supports the view that investors are still camping on altcoins, amid the single day crash that happened on September 7.
Given the technical pointers, I project that THETA/USD and XLM/USD will maintain this surge in the next few days.
THETA/USD Targets
For buy entries, I would choose the area around 7.5 and 7.9, and potentially, just below the previous high of 9.7. All these zones have acted as minor resistance levels before, and would be critical take-profit levels for THETA/USD.
XLM/USD Targets
I would target 0.35 and 0.38, and potentially, 0.43. Similar to THETA/USD, the levels are minor resistance areas, which means that some price indecision could crop up. 
Summary
THETA/USD and XLM/USD are already recovering from the previous crash in cryptocurrencies. The formation of bullish pin bars confirms a potential buy trade on these crypto tokens. 
Despite warnings that the recent surge in altcoins was fueled by retail investor mania, the continued boom in non-fungible tokens (NFT) and decentralized finance (DeFi) supports prices. We just need to watch key developments in the market for further clues on the direction of crypto tokens.
For Theta and Stellar Lumens, technical indicators support a bullish view, but we need to take profits at key levels accordingly, in order to manage risks prudently. Happy trading!