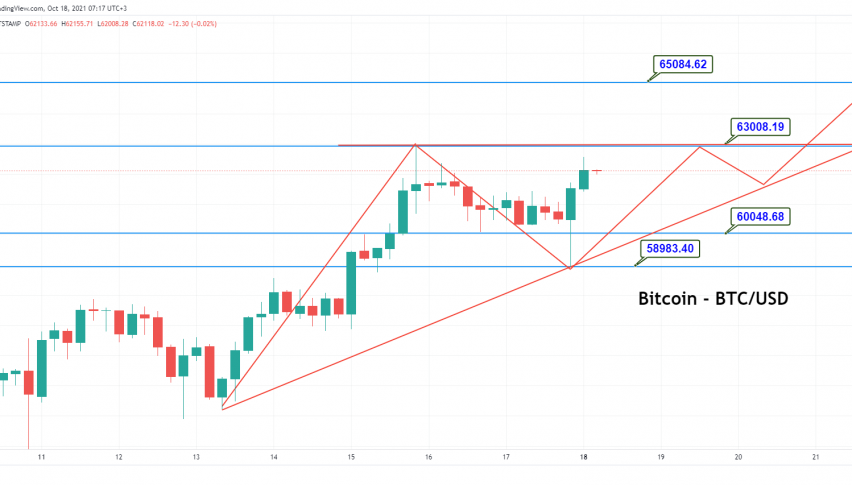 Bitcoin Gearing Up For $65085: El Salvador Prefers BTC Over USD
Posted Monday, October 18, 2021 by
Arslan Butt
• 2 min read
The Bitcoin price has settled over the $60,000 mark, indicating that it is moving further into bullish territory. BTC even pushed through barrier levels of $61,500 and $62,000. A modest negative pullback occurred recently below the $62,000 pivot zone. Price fell below the $60,000 support level as well as the 100 hourly simple moving average.
Below $58,800, though, the downside was limited. Before the price began to rise again, a low was recorded near $58,888. Above the $60,000 mark and the 100 hourly SMA, there was a clear break. The price broke through the 50% Fib retracement level of the downside correction from the swing high of $62,887 to the low of $58,888.
On the hourly chart of the BTC/USD pair, there was also a break over a robust negative trend line with resistance near $60,850. Bitcoin has already surpassed the 76.5% Fib retracement line of the downside correction from the swing high of $62,887 to the low of $58,888.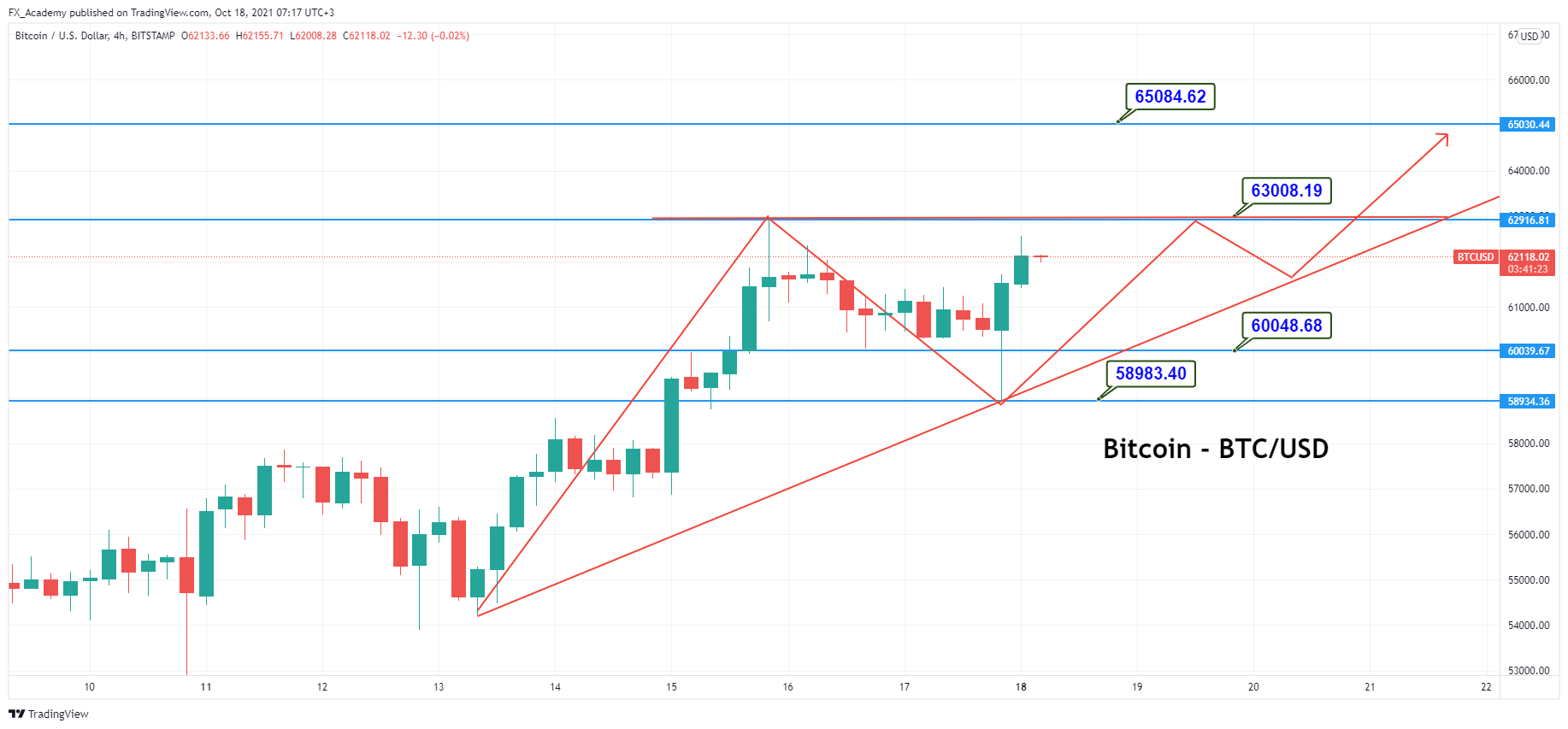 On the bullish side, a breakout of 63,008 resistance level, can lead Bitcoin price towards 65,084 level. While the support level continues to hold around 60,0048 levels. Bullish bias dominates amid the latest updates from El Salvador.
El Salvador prefers Bitcoin over the US dollar
El Salvador is on a quest to popularize Bitcoin use within its borders, and it may be on its way to achieving its aim, one citizen at a time. The acceptance of Bitcoin was gaining traction, according to President Nayib Bukele, as citizens were progressively trading their US dollars for Bitcoin.
"
1. People are inserting way more USD (to buy
#BTC
) than what they are withdrawing from the Chivo ATMs (any media outlet can independently confirm this by visiting the ATMs).
"
"2. Today, we received 24,076 remittances, adding up to $3,069,761.05 (in one day)."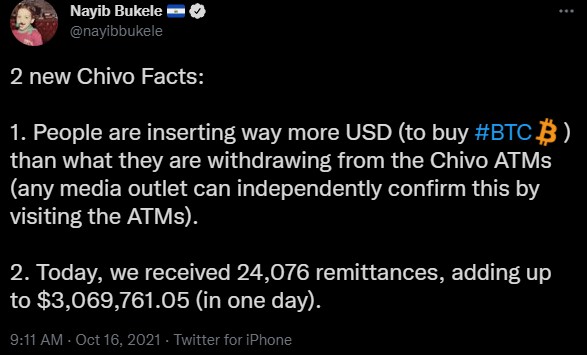 This in turn supported the Bitcoin prices and has the potential to trigger further buying trends in the market.
El Salvador is now seeking new sources of renewable energy to power bitcoin as its populace embrace this new kind of cash. Mining Bitcoin is an energy-intensive activity all over the world, but El Salvador will power the process with hydroelectric, solar, wind, and tidal power sources.
El Salvador is forging its own path to incorporate Bitcoin into its culture and economy. Making mining more ecologically friendly would be a positive move for the country. Good luck and have a great week ahead.