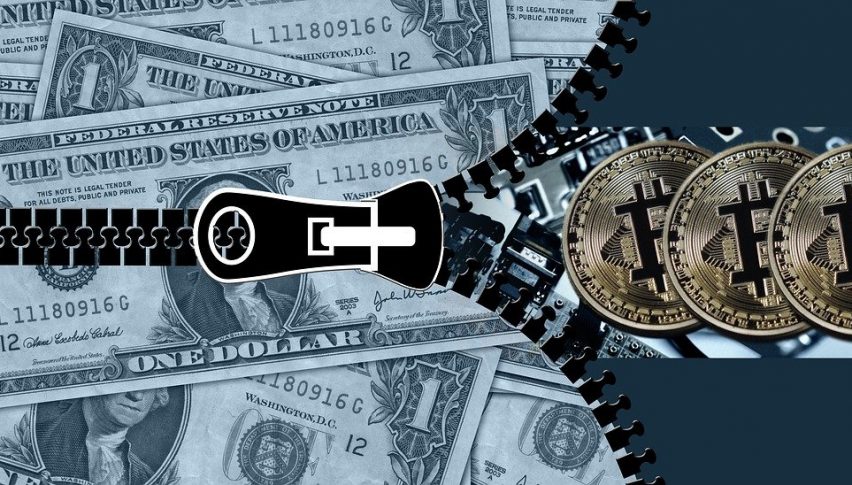 US's First Bitcoin ETF Makes Strong Debut, Nearly $1b in Trading Volume
The enthusiasm surrounding the launch of the first ever Bitcoin ETF in the US was valid and it lived up to the hype that had built up in markets over the past few days. ProShares' Bitcoin Strategy ETF began trading on the NYSE during the previous session, touching nearly $1 billion during its debut and sending BTC towards a record highBTC towards a record high.
Its overall trading volume surged to $280 million in the first 20 minutes and closed at $994 billion at the end of the session. As far as ETFs go, this was a great debut, with only one ETF having previously touched the $1 billion mark on launch – BlackRock's Carbon Transition Readiness in April this year.
From an initial net asset value of $40, BITO's shares touched an intraday high of $42.15 before closing the day at $41.94, marking a 4.85% gain on its debut. While the gains may not look substantial, what's interesting is the sheer number of shares that were traded – 24.313 million, and traded more than 99.5% of all ETFs combined in the market.
After ProShares' Bitcoin ETF launched, SEC Chair Gary Gensler shared his thoughts on why the agency prefers ETFs backed by Bitcoin futures against BTC's spot price. In an interview with CNBC, Gensler remarked, "BTC futures have been overseen by the SEC's sister agency, The Commodities Futures Trading Commission, for the past four years. You have something that's been overseen for the past four years by a federal regulator and it's also been wrapped up in the SEC's jurisdiction through the Investment Company Act of 1940."
Following ProShares' Bitcoin ETF, another Bitcoin-futured based ETF – this one by Valkyrie, is all set to mark its debut on the NYSE within this week. If you are interested in Bitcoin ETFs, also keep an eye on a blockchain-industry based fund, the Volt Crypto Industry Revolution and Tech ETF which will hit the market soon.