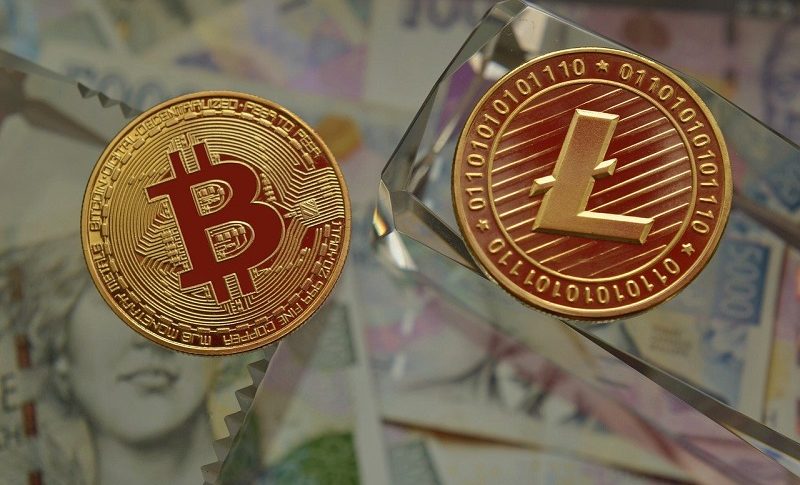 Litecoin (LTC) Bullish Price Breakout, Bitcoin (BTC) Makes Another ATH Above $68,000
Cryptocurrencies turned bullish in October and made some decent gins, some of which broke major resistance levels. Although, in the last two weeks we saw a pullback and a consolidation after such a surge. But, they started resuming the bullish trend in the last few days and have made some major bullish beaks again, so let's have a look at Litecoin and Bitcoin.
Litecoin Daily Chart Analysis – LTC Breaking Above September's High
The resistance at $235 has been broken now
Litecoin showed some bullish momentum during August and early September, as it climbed from a low of $105 to $235, where it formed a resistance zone. But, since then the price action has been quite lifeless, with Litecoin trading in a tight range below the 200 SMA (purple) which turned into resistance on the daily chart.
The price turned bullish in October and buyers pushed LTC/USD above that moving average, while the 20 SMA (gray) turned into support on this timeframe chart. Although, the price action was still quite boring, despite Litecoin's partnerships such as that with Visa for a Litecoin Visa debit card, while the number of transactions has increased in everyday life.
But, the action only came in the last two days as LTC/USD jumped from around $200 to $255 earlier today. Now it has given back some of the gains, but it remains quite bullish, so I suggest that buyers hold on to their long positions, since this move is not fading like the two previous ones in September.
Bitcoin Daily Chart Analysis – $67,000 Is Borken
Bitcoin turned bullish in August, but it stagnated/retreated in September, as the crypto crackdown accelerated everywhere, especially against Bitcoin in China. Although, after the slight pullback, Bitcoin shook that off and resumed the bullish momentum again in October.
Bitcoin prints a new high of $68,500
The first major breakout in October was the break of the $60,0000 level, then came the break of the all-time high at $65,000 which was put back in May. This means that the larger bullish trend in cryptocurrencies has resumed again, especially after other cryptocurrencies and Ethereum also broke above May's highs.
A new high was put in place by the middle of last month at $67,000. The last two weeks of October were bearish as Bitcoin retreated below $60,000 where we decided to open a long-term buy signal. That buy trade was closed yesterday as BTC/USD hit the take profit target after the bullish momentum resumed again this week. Today, Bitcoin printed a new high which comes at $68,500 according to my crypto broker. So, buyers are back in charge and Bitcoin is heading for $70,000 soon and $100,000 later.
Cryptocurrencies were showing strong bullish pressure in the first two months of 2023, but the bullish momentum has faded
2 weeks ago