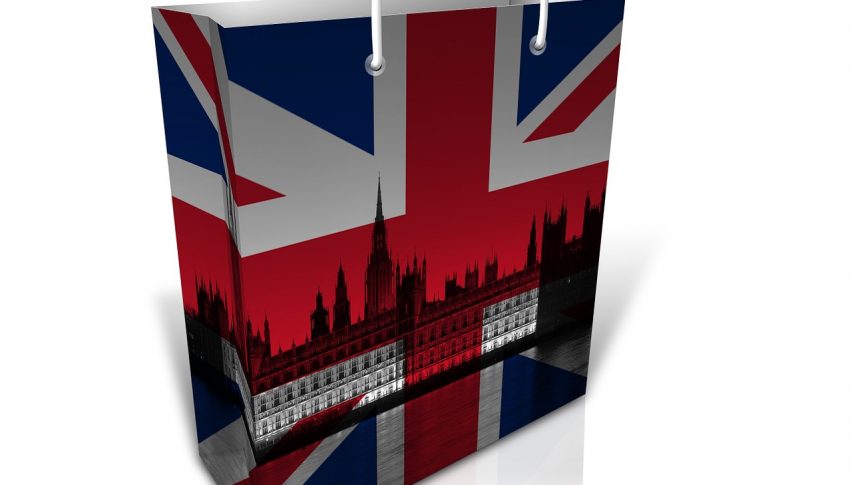 UK's Consumers Increase Their Spending Despite Rising Inflation
With economic recovery picking up pace in the UK, shoppers are out and about and spending more, despite the uptick in inflation. According to latest data from the British Retail Consortium (BRC), retail spending in the UK was up by 1.3% YoY in October, coming in higher than September's reading of +0.6%.
The increase in retail spending comes even as the BOE cautioned against price rises hurting consumer demand in the coming months and weighing on the outlook for this sector. According to the central bank, inflation could rise as high as 5% in the UK by April 2022, driven higher by rising energy costs, disruptions in the global supply chains and ensuing raw material shortages.
Meanwhile, limited stock availability could reduce the scope of discounts during the upcoming holiday season next month, which may pressure retail spending in December. For now, however, UK head of retail at KPMG, Paul Martin, observes, "The much-reported squeeze on household spending has yet to materialise as consumers seem happy to carry on shopping."
A similar upbeat outlook among consumers was reflected in the latest Barclaycard survey, which revealed higher household spending overall. Card spending by UK consumers was up by 14.2% in October 2021 against October 2019. According to the company, consumers spent more on entertainment, digital subscriptions and even travel after the lifting of restrcitions, helping drive up card spending.
However, one possible reason for the higher spend could be consumers' worries about shortage of products, causing them to advance their plans for spending, especially on children's toys and gifts well before Christmas. In addition, the cold weather drove up spending on online takeaway services by as much as 127%, also contributing to the higher spends on cards.