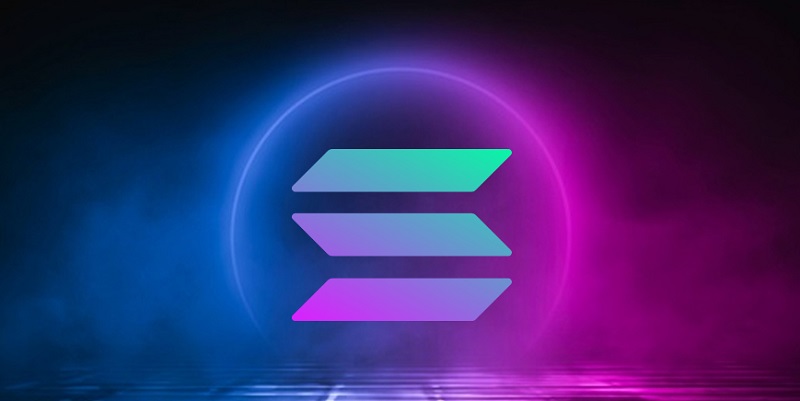 Top 10 Projects Building on Solana: Raydium, Orca, SOL, USDT…
Solana has been making fast progress since it was launched in April last year, reaching consecutive goals, which saw the Solana network exceed 35 billion transactions, making it one of the fastest networks. Besides that, the volume of projects on the Solana network is huge, exceeding 500 at the moment. They range from wallets, to decentralized exchange (DEX), storage solutions and digital games.
The growing projects on Solana strengthen and grow the network, when crypto users are looking for an ETHEREUM alternative. But, with all these projects, it's difficult to choose the top ones, so we took a look at them and came out with the top 3 projects on the Solana ecosystem.
Star Atlas Game

Star Atlas is a competitor for Axie Infinity, which promises to provide a Triple-A gaming experience and offering supper high-quality cinematic game visuals. Earlier this year, they released the triple IDO (Initial Decentralized Offer), which sent this network and Atlas, which is the in-game currency, and POLIS, the governing token, around 150 times higher. But star atlas has much more potential. Star Atlas can be described as a combination of NFT (Non-Fungible Token) and the gaming industry, using the concept of the metaverse.

The idea is to monetize the time spent playing the game. Gamers can collect NFT's and sell them for real cash in the Star Atlas marketplace. This ecosystem comes with a deflationary mechanism- you can lose your NFT spaceships if you engage and lose in a battle. 80% of the Atlas tokens will be rewarded to successful players, while after selling 20% of the Polis coins, the rest will be distributed to the DAO. You can also lend both tokens on different pools on Radium, which is the next top Solana-based project.

Raydium

Raydium is a market maker, just like Uniswap, built on Solana. It has the highest TVL (Total Value Locked) on Solana, with $12.6 billion. What makes Radium stand apart is the fact that the other DEX and DeFi (Decentralized Finance) suffer from two main issues: one, most exchanges are based on the Ethereum network, which means network congestion and high gas fees, and two, and they can only access liquidity within their pools.

Raydium can overcome these challenges by incorporating Serum on the Solana blockchain, which is the first AMM (Automated Market Maker) that optimizes the speed of the Solana network and the DEX limit order book, meaning an endless liquidity supply, frictionless yield farming and speed token swaps. With the Serum connection from Raydium, the whole Solana Ecosystem gets access to more liquidity. The average all-time high ROI for the IDO is at 5,000%, while RAY, which is the native token, has put on a great performance in recent months.

ORCA

ORCA is a DEX in which the TVL has exploded recently, reaching $1.11 billion. It is a pure AMM DEX on Solana, which encourages users to:

Swap – Orca users can use Orca's own pool, and unlike Raydium and does not use Serum as a source of liquidity and they can tap on liquidity pools as well. Similar to AMM, LPs (Liquidity Providers) can provide liquidity to Orca's pools, which can receive parts of trading fees as payments/interest.
Yield Farming Programs – Aquafarms is one of these programs. It offers users a number of liquidity pools, which can become Acqua farms-Yield farms. ORCA enables users to earn trading fees from participating in these farms and holding ORCA tokens. Orca has an auto swap as well

Serum

Serum is a permissionless decentralized exchange (DEX) echosystem built on the solana network, where cryptocurrencies can be bought and sold. Being on Solana, Serum offers low fees and high transaction speed. Serum  has a decentralized orderbook run by smart contracts, trying to mimic traditional exchanges by matching buyers and sellers. This way, participants have more flexibility with the sizes of orders on Serum, as well as getting a better buying/selling price and better control over their trades. Serum intends to rival exhanges built using an automated market maker (AMM), such as Uniswap or Sushi, with a new kind of decentralized exchange,

Serum has its own utility token, the SRM, which offers traders up to a 50% discount on their trading fees, as well as making them stakers with the ability to vote and participate in the project's governance. Serum also offers cross-chain support. Now people can trade tokens built on other platforms, such as Ethereum or Polkadot, which is one of Serum's major utilities. At the same time, decentralized finance (DeFi) projects can also access Serum's features and liquidity, no matter which blockchain they are built on.

Mango Markets

Mango is a decentralized, cross-margin trading platform with leverage. It has integrated limit orders on Serum DEX's on-chain order book, and it offers leverage of up to 5 times. Traders can also earn interest on deposits, with fully leveraged positions, while trading with near zero fees, which can be attributed to Solana's high-performance blockchain. Besides that, users can put their SRM tokens into a shared pool, reducing the number on the platform. Core features of the platform are on-chain margin trading on limit order books and perpetual futures. These are the main drivers of the centralized exchange revenue. Thus, moving them to DeFi is a vital step in overcoming CeFi (Centralized Finance) platforms. Mango Markets can also be used to lend digital assets.

Tether – USDT

USDT was introduced in 2014, and initially, it was called Realcoin, perhaps for the fact that it is pegged to the US Dollar to the rate of 1:1. Tether is a stablecoin that has a stable value, mirroring the price of the USD. It is a Layer-2 token that is built on top of Bitcoin's network, via the Omni platform. Brock Pierce, Reeve Collins and Craig Sellars are the founders of Tether, and they are well-known names in the crypto industry. Brock Pierce co-founded Blockchain Capital, in 2014. Pierce became the director of the Bitcoin Foundation, and he also co-founded Block.one, which is the company behind EOS

Tether was one of the first cryptocurrencies and it was also the first stablecoin. The peg to the US Dollar is maintained by keeping a sum of cash, reserve repo notes, treasury bills, reserve commercial papers, and fiduciary deposits equal in USD value to the amount of USDT in circulation. Besides the Bitcoin blockchain, Tether was later updated to work on the Solana, Ethereum, EOS, Tron, Algorand and OMG networks. Tether has a static fully diluted market capitalization 0f $71.393 billion, since it is a stable coin and the value doesn't change, while the current market cap stands at 70.355 billion.

 Solana – SOL

Solana was founded by Anatoly Yakovenko in 2017. It is an open-source network that aims to implement a new high-performance, permissionless blockchain. Solana uses the Proof-of-History (PoH), which can be considered an invention of Solana. It uses time validators, with which the people who make the transaction after the current transaction validate the previous transaction. It comes from the Proof-of-Stake (PoS), which is less energy-consuming than the Proof-of-Work (PoW). The PoH is based on the concept that you could prove that a message occurred at a specific time before and after an action, so it removes coin mining, which consumes high amounts of energy.

Source: Solana

Solana's goal is to decentralize and democratize the global financial system from which everyone can benefit, and to support all high-growth and high-frequency blockchain applications. It ranks 6th by market capitalization, and is currently standing at $58.235 billion, while the fully diluted market cap stands at $98.165 billion. Solana's coin is the SOL, which has been showing strong bullish momentum since early August.

 Terra – LUNA

The Terra LUNA mainnet was launched in April 2019. Terra is a blockchain network that uses stablecoins pegged to normal currencies to enable stable payments systems. At the moment, Terra offers stablecoins pegged to the USD, the South Korean Won, th Mongolian Tugrik, and the International Monetary Fund's Special Drawing Rights basket of currencies. It aims to introduce new stablecoins that are pegged to other fiat currencies.

The native coin of the Terra network is LUNA. It is used to stabilize the price of the protocol's stablecoins. LUNA holders are able to vote on governance proposals as well. Terra was created by Terraform Labs, which is a Korean blockchain company. LUNA/USD has been extremely bullish so far this year, increasing 100 times in value, from around $0.50 to $50, and it is aiming to make further gains.

Oxygen

Oxygen is another decentralized cryptocurrency platform. Oxygen is a decentralized brokerage protocol built on the Solana network and powered by Serum, which is part of the Solana echosystem. The main services include token exchanges, fund transfers, lending and borrowing services etc. Mango Markets platform makes it possible for its users to generate liquidity, earn yield, borrow assets to go short and get trading leverage.

Oxygen enables users to generate interest on your portfolio through lending out your assets and borrowing other assets at the same time. This is done through multiple uses of the same collateral. Cross-collateralization also lets you utilize all your portfolio as collateral if you'd like to borrow other assets, instead of using your available uninvested funds. This means, a lower liquidation risk for your portfolio. The Oxygen Protocol is order-book based, and thus gives a fair price for borrowing and lending at all times. Oxygen benefits from the capacity of Solana to settle 50,000 transactions per second for only $0.0001 in gas fees.

SolFarm/Tulip

The SolFarm protocol, which is now called Tulip, is a leveraged yield farming protocol. It is a crypto yield aggregator that offers auto-compounding vault strategies. Launched in the spring of 2021, SolFarm (Tulip) raised $5 million during a private token sale funding round led by Jump Capital and Alameda Research, and in June, SolFarm was the winner of the Solana Season Hackathon, when it established itself as one of the top Solana projects.According to DeFi Llama, the SolFarm protocol (Tulip Garden) has a total value locked (TVL) of $1.03 billion.

The platform's native token is TULIP, which offers holders on-chain governance. SolFarm (TULIP) has a total market cap of $36,951,344 with a current circulating supply of 815,205.78 TULIP tokens and a maximum supply of 10 million TULIP tokens. SolFarm's main features are:

Low fees
High-speed transactions
Additional profits from high APYs
Supported vaults on Saber, Raydium and Orca
Leveraged yield farming