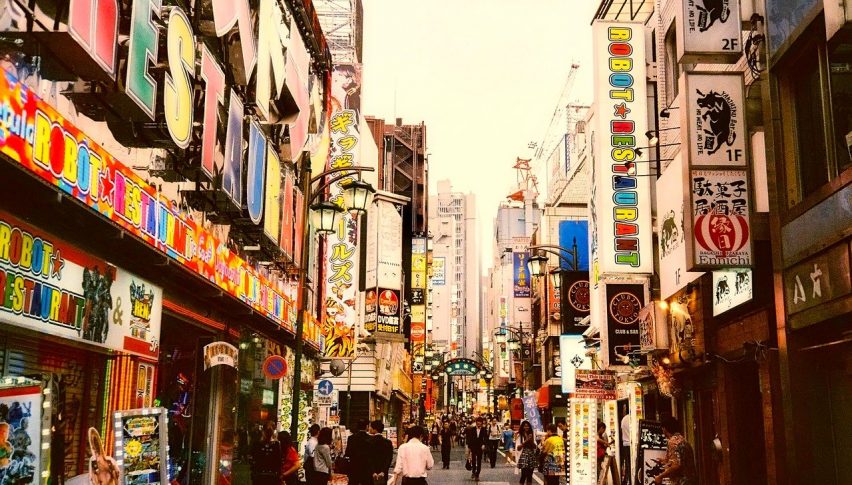 Japan's Retail Sales Pick Up in November as COVID-19 Cases Drop
Retail sales across Japan registered a better than expected growth through the month of November, offering some relief to the world's third largest economy. According to data released by the government, Japan's retail sales rose by 1.9% YoY during November, better than the 0.9% rise seen in October and the 1.7% increase forecast by economists.
The surge in commodity prices helped fuel sales rise by 29.2% YoY in November, supporting the strong increase in overall retail sales. However, the increase in fuel sales was offset by a decline in car sales by 14.1% YoY and in electronic appliances by 10.6%.
One of the biggest factors supporting the uptick in retail sales across the country was a decline in the number of COVID-19 cases. However, the optimism could be short-lived over concerns of the recently discovered and more contagious Omicron variant making its way into Japan's largest cities.
The Japanese government has not yet imposed any fresh restrictions or curbs due to Omicron but analysts worry that this could change if infections see a sharp spike in the coming days and weeks. With the holiday season winding down and travel on the rise, any increase in COVID-19 infections could once again see Japan coming under curbs which could weaken consumer activity all over again.
According to the most recent poll by Reuters, Japan's economy is expected to post a growth of 6.1% between October and December after contracting by 3.6% in the previous quarter. The forecast has been revised higher since the previous edition of the poll in which economists anticipated a growth of 5.1% for the current quarter instead.