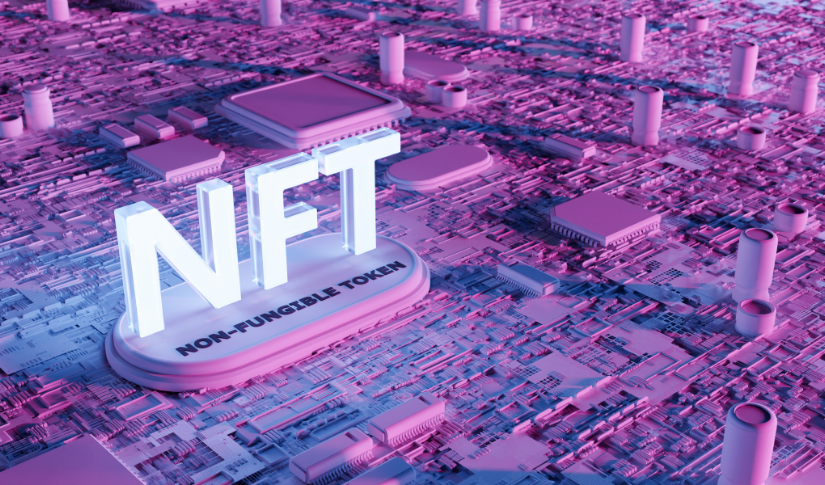 Six Most Popular Non-Fungible Token Marketplaces in Ethereum
Posted Thursday, February 10, 2022 by
Sophia Cruz
• 3 min read
The cryptocurrency market is growing in popularity, as more people invest in tokens. Most companies use Ethereum to create these tokens, which are called called NFTs (non-fungible tokens). NFTs have many purposes, and they work in different ways: you can collect them, use them in games, or even turn them into tattoos. NFTs are built on top of the unique Ethereum blockchain, allowing users to transfer value and conduct transactions without a central authority. Here are the top NFT marketplaces on Ethereum, in no particular order – check them out. 
Opensea
OpenSea is a decentralized marketplace where people can buy and sell non-fungible tokens (NFTs), or unique, one-of-a-kind tokens. It also has deep roots in the Ethereum ecosystem, making it an ideal choice for anyone looking to create and buy NFTs. It supports three blockchains: Ethereum, Polygon and Klatyn. Users can create or tokenize items based on any of these chains. Moreover, the process is easy enough not to require coding experience. It's worth noting that OpenSea runs a gasless method of creating NFTs, thanks to integration with Polygon. For those who don't know, Polygon is an Ethereum-based blockchain that has created a way that makes transactions with ETH cheaper than they would be otherwise.
SuperRare
SuperRare is a digital art market that doesn't require the technical know-how of an artist/programmer, a crypto wallet, or the registration of an account. Anyone can make their work available on the platform, provided that they are willing to accept RARE tokens in return. The NFT technology that powers the marketplace allows each piece of art to be collected and owned by a single individual only. Thus, the SuperRare market is a way for collectors to obtain original digital art quickly.
Rarible
Rarible is a market on which you can buy and sell NFTs. It has been in business since 2020. The Rarible marketplace has more than 1 million total users. There's no limit to the number of NFTs you can create on the platform. You can start creating and selling NFTs on Rarible with just 1 ETH (the minimum amount required to purchase non-fungible tokens). In addition to making and buying NFTs, you can access a wide range of other features on Rarible, including auctions, if you want to sell them, trading if you're going to buy or sell specific tokens, receiving crypto tips from other users if you're going to be tipped in crypto, and being able to create your own auction. Selling your NFTs is easy on Rarible. Just create your own auction and set your price. The RARI token is the ERC-20 token, for utility and rewards in the platform.
Async Art
The Async Art model is one of the most compelling use cases for NFTs. In the past few months, they have successfully launched two programs that represent an emergent form of 'collaborative art'. As programmable art becomes more prominent, NFT artists will have access to a wider variety of opportunities for creativity and collaboration. This is especially beneficial for artists who work in the avant-garde or seek to respond to a rapidly-changing contemporary culture. The marketplaces are intended to be decentralized hubs for digital art, allowing users to trade their pieces and do new works. Async Art's model is to inspire fresh ways of thinking about ownership in creative industries, enabling artists to turn their artwork into proper collaborative enterprises.
KnowOrigin
KnownOrigin is secure, transparent and easy to use. The platform is powered by the blockchain Ethereum smart contract, allowing for quick trades, with all transactions stored securely on a decentralized network. Owning an NFT from a known artist gives collectors a way to access information about the artist's work, via the dApp, which was launched years ago. Digital art collecting is currently only for people with significant disposable income, but they are working at making it possible for everyone to own digital collectibles. To assist in this mission to democratize art ownership, KnownOrigin is partnering with nonprofit organizations that support art education and development initiatives worldwide. 
Enjin Marketplace
The Enjin Marketplace is one of the most extensive marketplaces trading NFTs, and it is an excellent place to list your assets, if you are a creator with many digital assets. The Enjin platform has many games, like Six Dragons and Age of Rust, where gamers can win gaming assets that are also listed in the marketplace. The Enjin marketplace has more than 2 billion NFTs traded, mainly games and other community-created collectible items, like Microsoft Azure Heroes. The Enjin coin is used to buy and sell items on the platform, but they can also be traded for other cryptocurrencies, like Ethereum. The market is an excellent place to buy or sell your NFTs or exchange them for other blockchain assets, like Ethereum. 
Conclusion
It's clear that there is a community of digital artists and gamers who are hungry to create and collect art on the blockchain. It will be interesting to see how the NFT space develops over time, as more art collectors get involved. Ultimately, this space is still in its infancy, so many opportunities exist for innovative entrepreneurs.