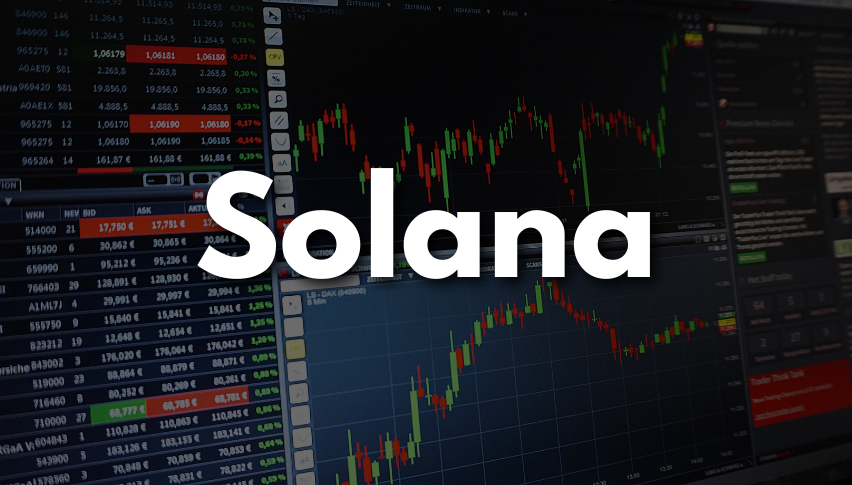 Looking to Buy Solana SOL at Support Above $80, As It Continues Lower
The last several months have been quite bearish for cryptocurrencies, as they keep declining, while retraces higher remain weak, with moving averages keeping them under control. As a result, Solana coin have suffered some massive losses and last month, we saw a 28% drop in the NFT trading volume. The Solana trading volume across the entire NFT market fell by 61%. Although, these are two very interesting cryptocurrencies and the support is holding on both of them, so we are looking to buy them if that holds, as they head down there again.
Solana Daily Chart – The 50 SMA Keeps Pushing the Highs Lower
Can the support above $80 hold for SOL coin?
Solana has been declining since the top at $260 in early November, breaking all the support levels which should have turned into resistance, but the 50 SMA (yellow) is doing that job. It is pushing SOL/USD lower, despite the expansion by this bolockchain. Yes, we did see a  61% decline in the Solana NFT trading volume last month, but that comes after a record month in January when the entire NFT trading volume in the crypto market increased to $5 billion.
Solana launched the decentralized P2P payments protocol for merchants and e-commerce platforms Solana Pay, which has been integrated into FTX crypto exchange, as well as the crypto wallets, Phantom and Slope. OpenSea is also planning to add support for Solana and Fantom wallet.
Meanwhile, Dialect which is a new Solana protocol is aiming to solve key Web 3 issues by bringing "smart messaging" with actionable notifications and wallet-to-wallet chat to Web 3 app. But for now, the price remains bearish as highs get lows and Solana is heading for the support at above $80. If that support holds again, we might try to open a buy signal here, which you can follow on our live forex signals page.