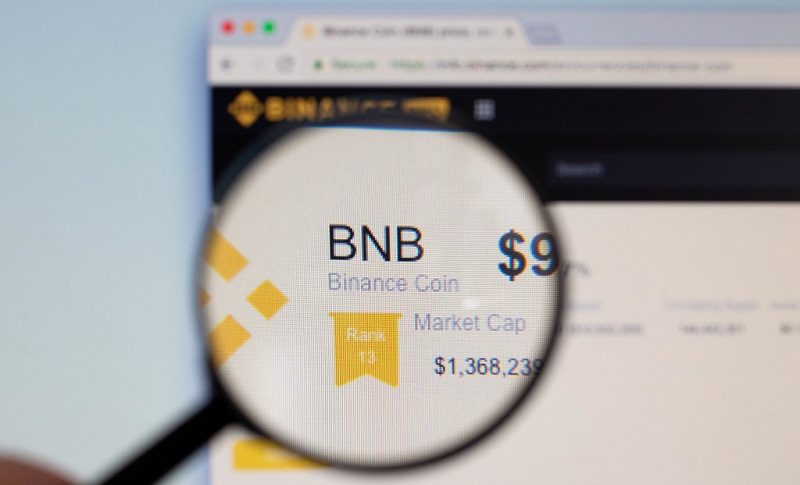 Binance Coin (BNB) Will Be Bullish If It Pushes Above MAs
The crypto market was on a bearish trend from November until January, while since then they stopped making new lows, although the highs were still getting lower until two weeks ago, which meant that the pressure was on the downside. The signals have been mixed in the last two months, but since the middle of March, we have seen a bullish reversal and the momentum is picking up pace, with Bitcoin (BTC) increasing above $48,00 yesterday.
The Binance (BNB) coin was being subdued by moving averages, which left crypto traders undecided despite the support holding. Although the pressure has been totally to the upside in recent weeks, so Binance might be resuming the larger bullish trend again, but it is facing obstacles above, which will decide whether buyers will be in control.
Binance Daily Chart – BNB Faces the 200 SMA at $450
The $330 support zone held for BNB
The sentiment turned bearish for Binance in November, after it failed to make new highs, due to the pressure on the Binance exchange which was part of the crackdown on cryptocurrencies. BNB reversed from $670, falling to around $330. During this time, the 50 SMA (yellow) turned into resistance on the daily chart, pushing the highs lower, while the support was holding, so a triangle was forming.
A breakout was imminent and it happed earlier this month. BNB/USD broke above the 50 SMA as well as the 100 SMA (green) which has turned into support. But, the 200 SMA is still standing above, so the bullish trend will be official when buyers push above this moving average.
Binance Weekly Chart – The 50 SMA Acting As Resistance
Above $450 and BNB will be considered bullish
On the weekly chart, Binance token bounced off the $330 support in January, but the 50 SMA (yellow) turned into resistance at the top and the price reversed back down. But, after the second bounce off the support took Binance to the 50 SMA. So, now this will be the test for BNB bulls, if they are serious, then they should push above this resistance, but we have to keep an eye on the crypto market to see how the sentiment will be.
Binance Coin BNB Live Chart