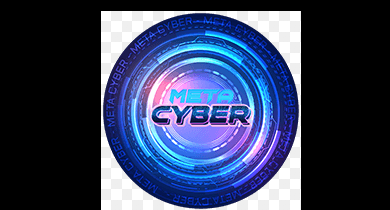 Metacyber (METAC) Looking Bearish with 6.58% Drop, But Will It Turn Around?
Metacyber is down 6.58% today, bringing the METAC rate to $0.00000019 (META/USD). That is a huge drop from the last time we covered this crypto token, and it could mean that it has run its course for now.
Metacyber Is Not Where It Used to Be
When we checked in with this crypto before, it had become the day's top earner, with an increase of 484%. It lost those gains shortly afterwards, though, and it has not managed any significant movement in comparison since early this month.
For the last few weeks, Metacyber has been relatively quiet, with small spikes in price since then hardly showing up as blips on the radar in comparison to its late March and early April showing.
We know a lot of new cryptos flare up and then do not do very much after they lose those launch gains. Metacyber could be the latest example of that, but it has not been on the market for long and it is still too early to tell if it has any life left in it.
Will Metacyber Rebound Soon?
We are seeing a lot of trading going on with this crypto right now, with a trade volume of $5,375.40, which is up 591.32%. These numbers are for the last 24 hours, and it shows healthy trade for METAC, though the rate drop could mean a lot of that trade is going in the wrong direction for this crypto.
Because Metacyber has been relatively quiet throughout the tail end of this month, we expect a rate drop to bring with it the possibility of a price increase in the coming days. Investors may take advantage of the lower rate, while seeing potential in the once very active crypto, and make an invest in the hopes it will pay off soon.
Metacyber still has some traction in the crypto market, though it is ranked #6,148 on the cryptocurrency market. This NFT and metaverse-based crypto has a lot of interesting ideas behind it, but it is also up against some stiff competition. There is some chance that it could continue to be overshadowed by other more popular cryptos doing similar things and not make any kind of recovery, however.
There is nothing major announced on the horizon for Metacyber, but some sort of incoming change to the token's metaverse could have an impact on the rate and send interest soaring again. If you are looking to invest in the crypto, keep up with the developer's news feed to get a heads up.