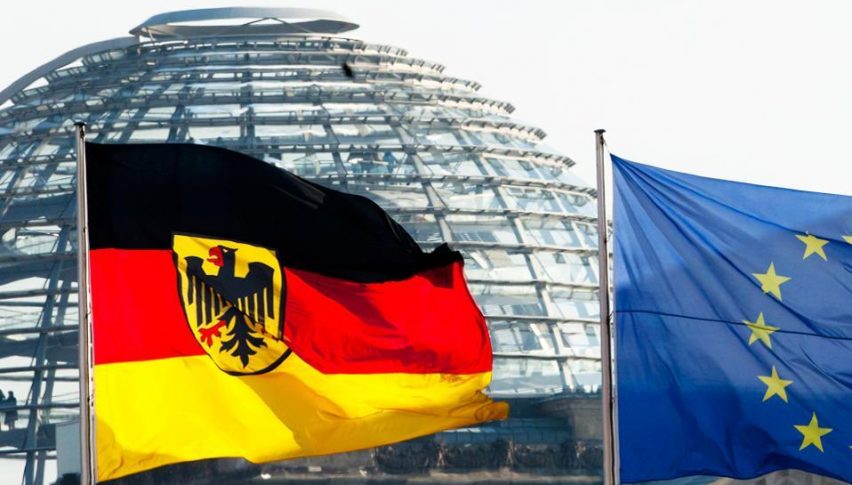 Can Europe Avoid Recession as Business Climate Starts to Improve?
With the surge in prices, the global economy is heading toward difficult times. The consumer sentiment is already negative in Europe as CPI (consumer price index) inflation keeps increasing, but this is not all. Last week we saw a dip in earnings of major US retailers for April such as Wal-Mart, Target, and Kohl's, which is an indication that besides lower yearly profits for this year, it will mean higher prices for the final consumer.
But consumers have already been paying higher prices for two years now and in the last two months we saw a jump, so this will weigh further on their pockets, considering that we're coming out of a two-year pandemic period with lockdowns and restrictions when plenty of businesses closed. The business climate has deteriorated as a result, and today's German Ifo business climate and the Belgian NBB business climate indicators are expected to confirm that.
Germany May Ifo Business Climate Index
Germany May Ifo business climate index 93.0 points vs 91.4 expected
April business climate was 91.8 points; revised to 91.9
Expectations 86.9 points vs 85.8 expected
Prior expectations were 86.7 points; revised to 86.8
Current assessment 99.5 points
Prior current assessment was 97.2 points; revised to 97.3
Considering the circumstances, those are some decent readings as it reaffirms added resilience in the German economy despite inflation and supply chain bottlenecks as headwinds. This will be a bit of comfort but let's see what the PMI readings tomorrow have to offer to be certain of how economic developments are going to proceed in Q2.
Remarks by Ifo economist, Klaus Wohlrabe
There are no signs of a recession for now
German economy remains resilient
There is no evidence of supply bottlenecks easing
Retailers are also battling supply chain problems
80% of retailers are not receiving everything they order
The headline reeks of denial so long as inflation pressures continue to be more persistent and runs more rampant across the euro area economy. Throw in the fact that supply chain issues will also persist for a longer period and that won't do Germany's industrial sector much good in the months ahead. Yes, we might not have clear-cut evidence of a recession signal just yet. But the risks are looming large.